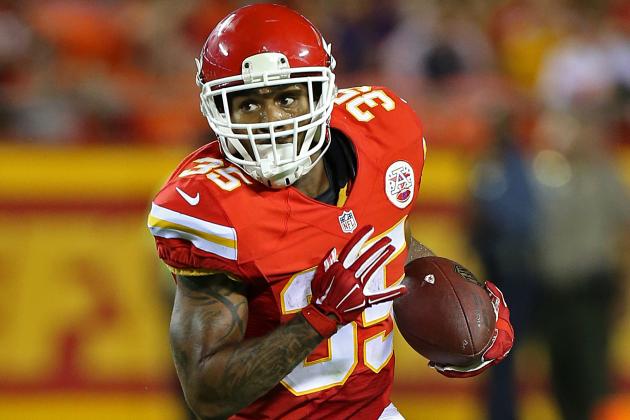 Written by Chad Samuels
07 September 2017
This past week, NFL teams cut their rosters down to 53 men. Then as teams cut players from positions of depth, other teams swooped in to add them. Just like the NFL, your dynasty roster should be doing the same thing this time of the year. You should be identifying the cuttable fodder, releasing them and finally picking up some last-minute waiver wire additions. As the dynasty landscape shifts with the final NFL cuts and additions, players can see a rise in their upside, which you can capitalize on. The goal is to add players with upside or growth potential. Players who have vaulted up their depth chart and are just an injury away from playing time should be your targets. A free waiver wire pickup might not be worth much now, but if that player pans out. you can flip him for a third- or fourth-round pick during the season. This process is an easy win for your dynasty roster. If you can do it several times during the season, those extra picks can move you up in your dynasty draft next season for another crack at a core asset. Here is a quick look at the waiver wire landscape for the start of 2017. Dynasty rosters and rules vary greatly from league to league and it is impossible to tell which players are on your waiver wire. This list is not complete, but it's a good place to start.  
Matt Breida, RB, San Francisco 49ers
Matt finds himself as the top backup to Carlos Hyde. His road is pretty clear as Tim Hightower was cut and dynasty darling Joe Williams was stashed on injured reserve for a year. Jeremy McNichols was added to the practice squad, which suggests that Breida needs to keep working to maintain his No. 2 status. Breida is a prime pickup because Hyde has a history of not staying healthy for a full 16 games.  
Corey Clement, RB, Philadelphia Eagles
Clement is not a great athlete even though he produced solid stats in college. He is on the back end of the Eagles' depth chart and is a long-term stash. I do not expect Clement to be productive this year but with aging vets LeGarrette Blount and Darren Sproles on the roster, he could find some value in 2018. The biggest concern is that the Eagles might address their running back position next offseason with a Day 2 or better draft selection. Wendell Smallwood is the backup here with the most value for this year, but he should already be stashed on dynasty rosters.
Mack Hollins, WR, Philadelphia Eagles 
At this point in the year, you normally want to fill the back end of your roster with running backs because they are the most likely to increase in value as the season progresses. Day 3 wide receivers have a low-percentage chance of flashing and Hollins may follow that trend, but if you are going to gamble on a Day 3 receiver, he is one of your better bets. Hollins has upside since the Eagles felt confident enough in their receiving corps to trade Jordan Matthews to the Bills. He also flashed in his first preseason game and saw snaps with the first-team offense.    
Matt Jones, RB, Indianapolis Colts
Jones was cut from Washington on Saturday and it did not take him long to land with another team. Fantasy pundits have been saying for years that Frank Gore is going to decline at some point. Although he has, the 34-year-old has done enough to hold onto the starting job. Jones, a former third-rounder out of Florida, has the draft pedigree to compete with an underachieving Robert Turbin and a lackluster draft prospect in Marlon Mack. Jones will have to solve his fumbling problem to seize a top backup role, but he should also be on a dynasty roster already. He is not worth trading for but if you own him, he is worth hanging on to as someone to possibly flip later.
Charcandrick West, RB, Kansas City Chiefs
When Spencer Ware went down with a season-ending injury last month, Kareem Hunt was the big winner. But with that injury, West has a chance of being fantasy viable again. As the top backup in Kansas City, he is worth a roster spot. Yes, the Chiefs re-signed C.J. Spiller, but it's clear that West is in front of him. If Hunt gets dinged and West is able to start a few games, he instantly becomes a player you should flip.
Kerwynn Williams, RB, Arizona Cardinals
David Johnson is a stud. If he goes down, whoever takes over for him will have instant value. With Chris Johnson cut, Williams should now be the top backup in the desert. He should be targeted by all Johnson owners who have the roster space to grab him. Even if you do not own Johnson, Williams is still worth stashing.
Stay on the cutting edge of all your favorite fantasy sports from the convenience of your inbox. Sign up today for Advanced Sports Logic's Newsletter. Send us an email at This email address is being protected from spambots. You need JavaScript enabled to view it. with the sports you are interested in and receive custom content in your inbox.