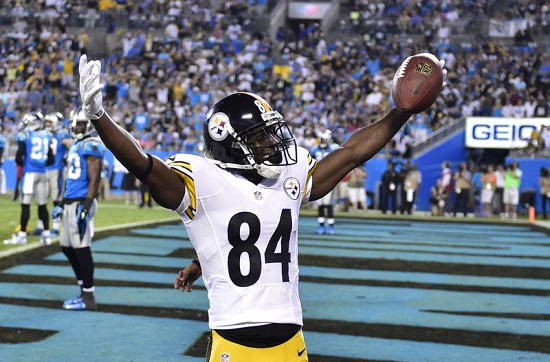 Written by Levi Andrew
28 June 2017
When you don't know what to do don't be afraid to ask ASL. We'll try and help get you the knowledge you need to know. Just send your question to This email address is being protected from spambots. You need JavaScript enabled to view it.
Hey Levi,
After reading your article on Marcus Mariota, where would you say to draft him? Would you say any where between rounds 5 – 8?
Thanks,
Mason
Hi Mason,
Going over my rankings and moving Marcus around I have him at QB7. His current ADP is 10.1, but that could drastically move in the coming months. The recent mock drafts I have done I have been getting/seeing him go in the 8th – 10th rounds. I wouldn't go as high as round 5-6 unless you feel comfortable with what you have at that point in the draft. I would highly consider early 7th, especially if you have back to back picks in the 6th-7th or 7th-8th if he's still there. Let's see how his ADP pans out over July and August. Hopefully it doesn't get too out of control.
-Levi
Dear ASL,
After reading your article about Sell Highs, I'm still confused on what to do with Antonio Brown, what should I try and get for him? A couple firsts? A high end WR and a 1st? Please help!
Kate
Hi Kate,
Why would you be confused you have the best WR in fantasy, But I understand. Brown probably has 3-4 good years left. Some of that hinges on Ben playing a few more years. I see the Steelers playing all out this year.
That being said, if you want to trade him for draft picks in this years draft I would shoot for any trade partner that has multiple 1st round picks. I personally don't feel there is a WR as good as Brown in this draft. But if you need RB help there are plenty. I may wait till half way through the season and see how your year is going and trade him away. You could try and get a younger WR stud but you may have to throw some more value with Brown to get something done. With out seeing your roster construction I can't push you in more of a refined direction.
When your trading your high-end studs like that look for the best deal to get you a player of equal value or picks that will pan out in the long run. You don't want to be sitting there the year after you trade him with someone that doesn't produce.
Thank you
Levi
You can always find me on Twitter @LeviAndrewFF
Send ASL your fantasy questions to This email address is being protected from spambots. You need JavaScript enabled to view it.