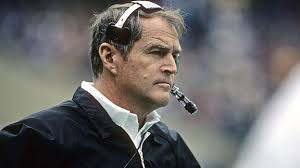 If This Were Your Dynasty Team What Would You Do?
Sharpen your dynasty team management skills, by helping us help Levi, this week's ASL Dynasty Mastermind. If Levi decides he likes your answer best, then you will be next week's ASL Dynasty Mastermind and ASL will offer to present your team next week.
Congratulations Levi for winning this week's Dynasty Mastermind title.
Levi started playing dynasty fantasy football in a new league in 2015. It is a 12-team league with half-point PPR scoring rules and individual defensive players (IDP). Levi says, "In this league one really needs to be up on their football knowledge."

Levi likes to spend time with his 6 year old son, which includes coaching his football and baseball teams. He's also trying not to hurt himself on the skateboard again.

Levi raises chickens on his little farm in Washington State. He has 17 chickens, 1 turkey and 2 ducks.
Levi's league already had their 5-round rookie draft. Each team has a 25 player roster and a 10 player taxi squad. Any player can be moved to the taxi squad and can stay indefinitely. However, once any veteran comes off the taxi squad, he can't go back on.
Here is Levi's roster:
QBs

Dobbs, Joshua PIT (R)

Prescott, Dak DAL

 

RBs

Burkhead, Rex NEP

Howard, Jordan CHI

Hunt, Kareem KCC (R)

Lynch, Marshawn OAK

Thompson, Chris WAS

WRs

Brown, Antonio PIT

Gabriel, Taylor ATL

Hilton, T.Y. IND

Matthews, Rishard TEN

Pryor, Terrelle WAS

Stills, Kenny MIA

Wallace, Mike BAL
TEs

Fiedorowicz, C.J. HOU

James, Jesse PIT

Thomas, Julius MIA

 

PKs

Vinatiera, Adam IND

DE

Watt, J.J. HOU
LBs

Barron, Mark LAR

Kendricks, Eric MIN

Watt, T.J. PIT (R)

CBs

Amerson, David OAK

S

Cyprien, Johnathan TEN
Taxi Squad: Kessler, Cody CLE QB; Clement, Corey PHI RB (R); Gallman, Wayne NYG RB (R); Hood, Elijah OAK RB (R); Jones, Aaron GBP RB (R); Mack, Marlon IND RB (R); Anderson, Robby NYJ WR; Davis, Robert WAS WR (R); Jack, Myles JAC LB; Smith, Jaylon DAL LB
This is the link to his league.
Levi already had his draft year. His 2018 picks are two 3rd rounds, three 4th rounds, two 5th rounds. His 2019 picks are a 1st round, a 3rd round, two 4th rounds, two 5th rounds.
The starting lineup requirement is 1 QB, 2 RBs, 2 WRs, 1 TE, 1 RB/WR/TE, 1 PK, 2 DLs, 2 LBs, 1 CB and 1 S.
If this were your team, what would you do? Email ASL at This email address is being protected from spambots. You need JavaScript enabled to view it. or comment on ASL's Facebook post.
We will publish all answers that we receive by Monday next week and if Levi likes your suggestion best, ASL will invite you to submit your team for a similar review the following week.
Thank you to all that sent in your recommendations for Paul's team last week. Here are the responses:
Levi - ASL's May 25 Dynasty Mastermind
Paul,
Your team has many ups and many downs. In my opinion you have zero to look forward to at RB. I don't think half of them will be on a team or an asset to a team after training camps. Hillman, McKinnon, Mathews will either be on the street or buried on a depth chart. Smallwood could be there if he beats out the 6 other RBs for a spot. Rawls could end up helping if Lacy goes down. But there is also Prosise there eating up touches. Thompson has Kelly and Perine there but he has value with being a pass catching back perfect for your flex spot. Stewart is gonna take a backseat to McCaffrey. Which brings me to your first pick. I would take McCaffrey being you have Stewart. I know most people will argue for Fournette, but this is PPR and McCaffrey will have more value.
Now let's break down your WRs. You have a great top 3 to start in Dez, Cooks, Jeffery. But you also have some great young talent. Coleman doesn't have Pryor there and Brit should be second for targets on that team. Brown sounds to be healthy and good to go this year. So he's got great upside. Decker and Jones can and will be assets.
So with that being said, I think you need to either trade Cooks or Dez. Either for picks or RBs. You need better running back depth. You need a true RB 1. You could always go Fournette, I just have more faith and feel more upside with McCaffrey in PPR. But also Lynch is out there in the FA pool as far as I could see from all the rosters. I would shoot for trading either one of those top WRs for early draft picks. There's some sleeper RBs in this draft, Mack, Perine, Hunt that can have RB 1 upside either this year or next year. I feel that Cooks will be fighting for targets. Edelman, Gronk, not to mention the crowded RB room they have. I traded Edelman in my league because of this. That's who I would use as trade bait.
Your pretty set at QB with Luck leading the charge. You can keep Grappolo on your bench till he leaves next year or till Brady gets hurt or Bill finally has to cut him. RG3 can go. He most likely will never play a meaningful snap again. Bradford is a good stopgap if Luck gets hurt. Tolzien in my opinion can be dumped no need.
I'd maybe look just to roster a 3rd TE. Reed is a TE 1 in all aspects, but we know his injury history. Clay is a good back up but he's so up and down. But Watkins is also hurt all the time. They just got Zay Jones, but Tyrod started to trust Clay towards the end of last season. There's some good rookies out there, also see that Jesse James from the Steelers is on no ones roster and they just cut green and didn't draft a TE either.
In analyzing your team I'd say you're on the cusp of contender-ship but not quite there yet. Add a solid RB1, plug and play a RB2 you'll be good.
Thanks for reading, 
Levi
Chad - May 25 Runner Up
Hi Paul,
Your Achilles heel this year is going to be RB. J-Stew will see some production on first and second downs while McCaffrey will be a weapon all over the field. But you still need depth because there is not much after Thomas Rawls and Rawls will have to compete with Lacy. Seattle is a plug and play RB sort of team. They are great for in season fill in. Although you do not feel comfortable with their backs lasting more than a season at this point. Your best move is to sell 1.1 for at the very least a two firsts and a second. The best dynasty asset at 1.1 is Corey Davis and he does not fit your needs. Fournette would be a possibility but you can net a lot by trading back. Look at Alvin Kamara as a sneaky value play in round one. Sean Payton uses his backs for receptions and Kamara is the guy. Keep in mind the Saints traded up for him. With your other 2017 1st trade into round two for two second round picks. This draft is deep especially at RB just take the best available with the three 2nd round picks you have and it will round out the back of your RB staff. Also look at moving your TE Reed for a late first+ if you can get it. Reed is tops but he has injury trouble. Use the late first to pick up either Engram or Njoku who should develop into top TE and you can use the plus to round out your running backs. Your draft is actually short as some 12 teams go five rounds. There will be players left over to pick up. Elijah Hood would be a great target at 220lbs+ and a great value play to flip for more picks is an aging Marshawn Lynch goes down. Look for Ismael Zamorah in FA as well. He has prototypical size and is a year out from replacing Crabtree. He may flame out rather quickly but as a FA he is worth the risk and if he flames out you will know fast and be able to replace him quickly.
Good Luck
Others
Josh via email to newsletter@advancedsportslogic,com
This team has a few things going for it, but you need to have a great off-season to turn things around here. I don't think you are on the very of contention, though with the right couple of high off-season moves, you could be.
You are rocking a great QB in Luck. Bradford is a fine QB2 for bye weeks/injuries, and Jimmy G is a nice lotto ticket. The others should be trashed for free agent players as soon as the draft is over.
I will address RB last
WR- Bryant and Cooks are on the short list of guys who could lead WR's in fantasy scoring, so you are good there, despite Dez's recent disappointing seasons. You really have 2 WR#1's. I for one love Corey Coleman as a high upside WR#3. I am in the minority in that I don't like Alshon Jeffery. People are incredibly high on him. I would try to pawn him off on a team who is willing to buy in at his high price. Goal here is to create a potential RB#2 and a flex
Ideas- Trade with ***man for Coleman+Hill, Coleman+ Meredith, or coleman+Williams.
Trade Jeffery+ Something small for Gurley. A whole different direction, but I like it!
Trade Jeffery with Ming for DT+ 2.10
Trade Jeffery straight-up for Jordan Howard
TE Reed is a stud, but I don't trust Clay. I would try to sell him if I could for a 2nd rounder to use on one of the young TE's in the draft
RB Wow. Your RB's are in big trouble. You were ok at RB2, until the eagles signed Blount. Stewart may be an ok RB2, so you will be riding that out the whole year just hoping for some production. If it were me I would sell any of these guys not named Stewart or Smallwood for 2nd round picks. You want to add a 2nd rounder so you can pick up Foreman from this draft.
The good news about your terrible RB's is you have made your way to the #1 pick. Fourtunette is one of the best RB prospects of our generation. He should give you instant #1 numbers, and continue to do so for quite a while. Whatever you do, don't sell that pick!
I would look at selling John Brown, Decker, Jones along with your backs for some late 1st or 2nd round picks. There is tons of talent going in round 2 in this draft. I like most of those names better than your guys on the roster.
About Chuck Noll (post image):
Chuck Noll was the head coach of the Pittsburgh Steelers from 1969 to 1991. Noll took the Steelers from a team with 1 post-season game in its previous 36 years to winning four Super Bowls, compiling a 209-156-1 record and a 16-8 post-season record. He was enshrined in the Pro Football Hall of Fame in 1993.