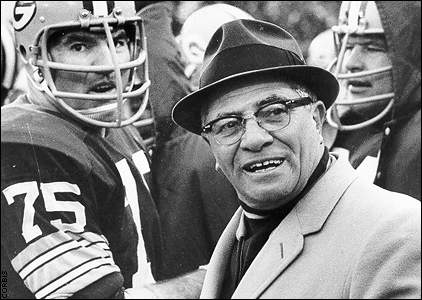 If This Were Your Dynasty Team What Would You Do?
Sharpen your dynasty team management skills, by helping us help Paul, this week's ASL Dynasty Mastermind. If Paul decides he likes your answer best, then you will be next week's ASL Dynasty Mastermind and ASL will offer to present your team next week.
| | |
| --- | --- |
| | Paul started playing dynasty fantasy football in 2014 when he was asked if he would be willing to take over a deserted team that had come in last place the previous year. The challenge to rebuild the team has been formidable, but Paul thinks his team is finally positioned to be a contender this year. Besides fantasy football, his past times include hiking and fishing. Fishing is especially enjoyable when accompanied by Rolling Rock beer! Paul is also a world traveler, having been to places like Belarus, Egypt, Malaysia, Japan, Ukraine and he has a scuba diver license. |
Congratulations Paul for winning last week's Dynasty Mastermind title.
Paul considers his team to be a contender with a lot of youth for the long term. Here is his roster:
QBs

Bradford, Sam MIN

Garoppolo, Jimmy NEP

Griffin III, Robert CLE

Luck, Andrew IND

Tolzien, Scott IND

 

RBs

Hillman, Ronnie LAC

Mathews, Ryan PHI

McKinnon, Jerick MIN

Rawls, Thomas SEA

Smallwood, Wendell PHI

Stewart, Jonathan CAR

Thompson, Chris WAS

WRs

Brown, John ARI

Bryant, Dez DAL

Coleman, Corey CLE

Conley, Chris KCC

Cooks, Brandin NEP

Decker, Eric NYJ

Jeffery, Alshon PHI

Jones, Marvin DET
TEs

Clay, Charles BUF

Reed, Jordan WAS

 

PKs

Gano, Graham CAR

Defs

Steelers, Pittsburgh PIT
This is the link to his league.
Paul has the 1.01 pick this year and four 3rd round picks next year. His league has a three round rookie/free agent draft in August.
It's a 12-team PPR victory-point league with 24 roster spots. The starting lineup requirement is 1 QB, 2 RB, 3 WRs, 1 TE, 1 RB/WR/TE, 1 PK and 1 Def.
If this were your team, what would you do? Email ASL at This email address is being protected from spambots. You need JavaScript enabled to view it. or comment on ASL's Facebook post.
We will publish all answers that we receive by Monday next week and if Paul likes your suggestion best, ASL will invite you to submit your team for a similar review the following week.
Thank you to all that sent in your recommendations for Andrew's team last week. Here are the responses:
Paul - ASL's May 18 Dynasty Mastermind
Your team seems set at QB, TE, PK, and DST. You have McCoy to lead your RBs, but he is a little bit aging for an RB (29 years old) and you don't have an RB2. At WR you have Hopkins, Watkins and Edelman to lead the charge. So it seems you need a solid #2 RB and a solid #1 WR. I notice you already have Jonathan Williams, McCoy's backup. That was good planning.
The fact that you have three first round picks says to me you are a patient dynasty team manager taking the long term view. Most dynasty managers over-value picks right at the time of the draft because the rookies are flashy and new for a short time, but usually don't turn out to be the stud hoped for. I am not a big fan of this draft class for RB and WR, especially the players you might be able to pick up with an 1.05, such as Mixon, Cook or Williams. You have a good team, you don't have to hit it out of the park with a lucky pick. I believe you have a better chance to win by staying conservative and trying to trade for something more certain.
These are some trades I might try to make for RB:
Your 1.07 to Rock and Roll McDonalds for Bilal Powell and a 2019 1st.
Your 1.05 and 1.09 to Smuggling Grapes for Lamar Miller and a 2019 1st.
Your 1.05 and 1.09 to Johnsonville Brats for Demarco Murray and a 2019 1st.
These are some trades I might try to make for WR:
Your 1.07 and 1.09 to The Cougar's Den for Dez Bryant and a 2019 1st
Your 1.05 and 1.09 to Randy Marsh for A.J. Green and a 2019 1st (Randy has a lot of WR depth. If he is unwilling to part with A.J. Green, you could shoot for Baldwin or Jeffery.)
If you can't trade your picks for a sure bet, I would continue to be patient and try to trade for future picks hoping to work my way up in the draft. For example, try trading your 1.05 for two future 1st round picks, and your 1.07 and 1.09 each for a future 1st round pick and a 2nd round pick. There's very likely someone in your league that believes all the hype about Cook, Mixon or Williams and might be willing to shed two 1st rounders when you are on the clock. You have a better than 50/50 chance of moving up in the draft if you exchange your 1.07 or 1.09 for a future 1st round pick.
Paul
Josh - May 18 Runner up
Andrew,
Thanks for the help with my roster.  Now let me tell you what I see.  I am very unconventional, so be prepared to hear some things you don't expect.
QB - I actually see these as two top 5 QB's for dynasty.  Great Job.
RB - This is where I started laughing at all the advice last week.  Notice how your RB#2 isn't very good?  Welcome to the new NFL.  Shady and a couple committee backs here.  Mike G. is your best bet at real fantasy value I think.  I have 0 faith in Rawls or Jones.  I would trade them for anything I could get.  Literally anything.
WR - Probably where I will be the lone ranger.  I am not a fan of your WR core.  Just not.  Hopkins has talent, but not as much as everyone thinks.  I see him as top end #2 more than WR #1.  Edleman is solid, but everyone knows cooks is going to take targets.  What people aren't talking about is Burkehead eating up some slot reps as well.  Between Benjamin and Watkins you have a fat guy, and an injury risk.  99% of people are going to look at your WR's and say wow they are great.  I think you have an opportunity to get better here.  More on that in a bit.
TE - You are great here.  Love Reed, love Doyle.  Higbee is up and coming.
So I look at your needs as follows-  #1- RB#2 (like the entire fantasy community)  #2- WR#3/flex.
Good news bad news-  Rb's are "great" in this draft.  Right?  How many busts has the fantasy community pointed you to as the next great thing?  
Liking the guys I like, and how to get them here is what I would do.
Goal #1 - Trade for an underrated WR#2 that has WR#1 upside-  
Target #1 - Tyreke Hill, with the lowest common denominator of your first round picks. I would go with the 1.09, 1.07 or 1.05 +Hill and his 2.01.  Whatever it takes to be honest.  Somehow a rookie this dynamic comes off as a poor risk to most.  What if he doesn't score as often on his touches the people cry?  I ask-  What if a rookie gets better?  Hill is the must get player of the year.
Target #2 - Trade your 1.09 for Tyrell Williams + whatever you can get back in change.  Williams had the quietest breakout year in the history of breakouts.  Go actually watch him play, and your mind will change.  So the Chargers drafted Mike Williams.  Great.  Treadwell 2.0.  Keenan Allen is back?  That will last all of 30 seconds.  The Chargers have one weapon, it's Williams.  He was WR#18 last year after having to earn a spot.  I think that is where he ends this year.  At 25 is there a surer bet at the 1.09?  The fantasy community seems to think so.  If you can get Hill+ Tyrell, even better.  You just turned what I see as a question mark into a huge position of strength.
Target #3 - Trade your 1.09 for Quincy Enunwa+ the 2.02 or 2.10.  Another case of an ignored breakout player.  Didn't breakout the way Tyrell did, but he is CHEAP to acquire.  Don't worry about those "premium" picks you are giving up.  The guys in round 2 are just as good I promise.
Goal #2 - Turn another one of your firsts into Spencer Ware.  Reid never uses his rookie backs in a major role.  Ware will at worst case be the head of a committee- just like he was last year.  He has solid RB#2 written all over him. Do you expect more than that out of the crop of this years RBs?  Not to mention Ware is 25, and an opt out option this year.  You will be dealing with this owner twice if you follow my advice, so maybe a combo happens here
Goal #3 - DONT draft Dalvin Cook with that 1.05.  The dude isn't that good.  He was media hype the full way.  What is your best case scenario here?  This is a huge time share, and he won't be the goal line or 3rd down back.  If Mixon falls here, you snatch him.  Otherwise move back, pick up a player you like.  Just don't draft cook (or Mike Williams).  The top of this draft is not very strong.
Goal #4 - Draft Perine  Just do it.  I would take him over any back not named Leonard or Joe.  Seriously.  His ADP is hovering around 9, I would take him at 7 but wouldn't hesitate at 5 if I had to.
Goal #5 - Draft Foreman, Zay Jones, or Cooper Kupp in the second round.   How these 3 dudes still exist as 2nd rounders amazes me.  Foreman just has flimsy miller in front of him.  Zay is one year away from being the WR#1, and Kupp is the WR#1 by default it would appear.  
Ideal scenario for me: 
Trade your 1.05 and 1.09 for Hill Ware and the 2.01
Draft Perine in the 1.07
Trade your 2.01 for a next years 2, and a 2 a little later on.  Take Foreman.
You just added 2 potential RB#2's a guy who is an injury away from a RB#1, and a WR#2 in my opinion.
Not a bad draft...
Josh 
About Vince Lombardi (post image):
Vince Lombardi was the head coach of the Green Bay Packers during the 1960's, where he led the team to three NFL Championships and two Super Bowl Championships in seven years. The NFL's Super Bowl trophy is named in his honor. He was enshrined in the Pro Football Hall of Fame in 1971. Lombardi is considered by many to be one of the greatest coaches and leaders of all time and of any sport.