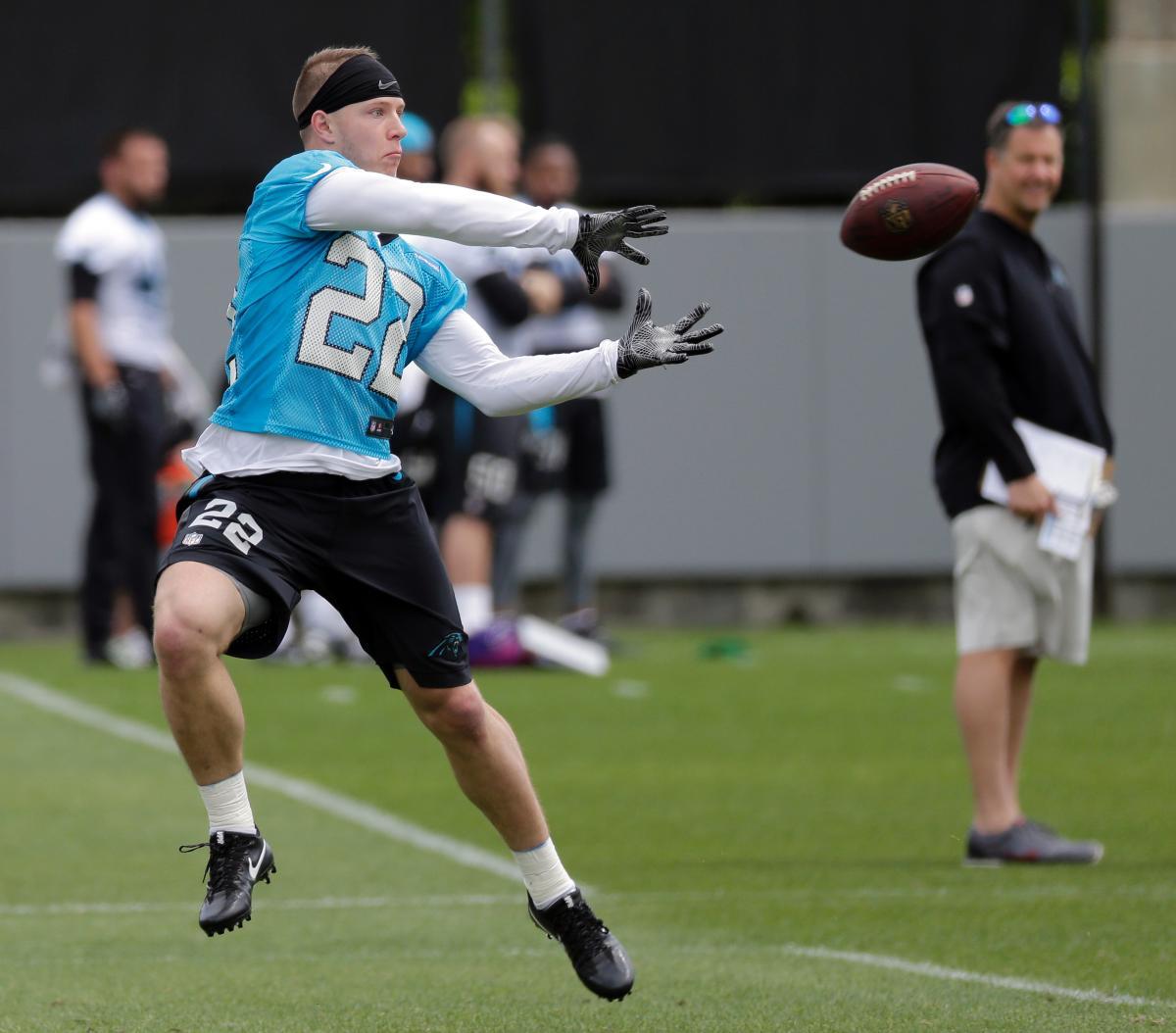 Written by John Adams
18 May 2017
1) Christian McCaffrey, RB, Carolina
Carolina running back Christian McCaffrey has the big play ability and mind-numbing speed to be a top-flight running back for years to come. Even at practice, McCaffrey is the very NFL definition of, "You can't teach speed." With this Stanford product at his disposal, Cam Newton has a chance to wash away a very forgettable 2016 season. McCaffrey has a sky-high football acumen to go along with great hands, so you can hit him with a screen or line him up in the slot. As he adjusts to the speed of the game, McCaffrey is a top tier contender for rookie of the year. 
2) Leonard Fournette, RB, Jacksonville
The Jacksonville Jaguars locked down rookie Leonard Fournette with a guaranteed four-year contract today, but they are still sticking to the party line. Fournette hasn't earned anything yet, they're taking a wait and see approach with the rookie, BLAH, BLAH, BLAH. The reality is that the Jags didn't burn the fourth pick in the entire 2017 NFL draft to have Fournette ride the pine. Jacksonville will be running the ball plenty and the LSU product will be the guy toting the rock. Many pundits have drawn comparisons between Fournette and the Cowboys Ezekiel Elliott, but let's not get carried away. The rookie is running behind a mediocre Jaguars offensive line while Elliott has the pleasure of running behind a Cowboys line that is the best in the business.
3) Dalvin Cook, RB, Minnesota
Many experts believe that Dalvin Cook was the most talented RB in this year's NFL Draft, but a poison cocktail of a bad combine, multiple injuries and a slew of off-the-field issues knocked him down to the second round. The Vikings are convinced that a change in scenery will help Cook develop into the player they need him to be. Now that Adrian Peterson have moved on, Cook will battle Latavius Murray for the starting position, but there will likely be plenty of volume for both backs. Cook may not start the season, but should lead the backfield by midseason. 
4) Corey Davis, WR, Tennessee
The Titans coaching staff is being very cautious with their number five draft pick as he recovers from January ankle surgery. Once he's fully healthy, Corey Davis should make an immediate impact for a Tennessee team that is in desperate need of top-notch wide receiver. Titans QB Marcus Mariota is still coming back from a broken leg, but he will welcome a big and versatile target like Davis. Davis might just find himself as a top contender for rookie of the year if he can stay healthy. 
5) Evan Engram, TE, New York Giants
The fifth fastest receiver at this year's combine wasn't a receiver at all, he was Giants rookie tight end Evan Engram. At 6-foot-3 and 234 pounds, he's the formidable presence that Eli Manning has been dreaming about. With 162 receptions last season for Ole Miss, Engram had more catches than any other Division I tight end in the nation. One NFL analyst calls Engram the most dynamic tight end the Giants have rostered since they had the services of Jeremy Shockey. Engram will be at the top of this year's rookie class if he can pick up one critical skill, he must learn to BLOCK.