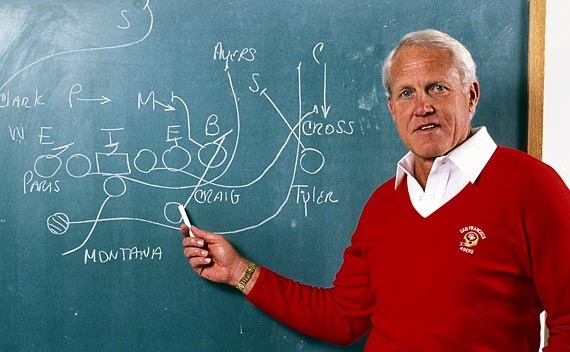 If This Were Your Dynasty Team What Would You Do?
Sharpen your dynasty team management skills, by helping us help Andrew. If Andrew decides he likes your answer best, then you will be next week's ASL Dynasty Mastermind and ASL will offer to present your team next week. Andrew is ASL's first ever Dynasty Mastermind:
| | |
| --- | --- |
| | Andrew started playing dynasty fantasy football in 2010 has already won two championships. His all-time favorite NBA players are Sam Cassell and Stacey Augmon. He is a huge fan of any meal that contains ring bolonga, especially if it comes with Schlitz, his favorite beer. Among his life accomplishments are giving Smoky Robinson a hug, shaking Bud Selig's hand and inventing a drink called the Sunburn, which is a combination of Sun Drop and Jack Daniels. His Twitter handle is @Hawkblimp because he is fascinated with hawks and blimps. Sorry ladies, he's married. |
Congratulations Andrew. Now you can add being ASL's first ever Dynasty Mastermind to your list of accomplishments!
Andrew considers his team to be competitive with a good mix of production and youth. His team finished 3rd last year. Here is his roster:
QBs

Mariota, Marcus TEN

Wilson, Russell SEA

 

RBs

Gillislee, Mike NEP

Jones, Matt WAS

McCoy, LeSean BUF

Rawls, Thomas SEA

Rodgers, Jacquizz, TBB

Williams, Jonathan BUF

WRs

Beasley, Cole DAL

Benjamin, Kelvin CAR

Boyd, Tyler CIN

Edelman, Julian NEP

Hogan, Chris NEP

Hopkins, DeAndre HOU

Jackson, Vincent TBB

Watkins, Sammy BUF
TEs

Doyle, Jack IND

Higbee, Tyler LAR

McDonald, Vance SFO

Reed, Jordon WAS

PKs

Tucker, Justin BAL

Defs

Patriots, New England NEP
This is the link to his league.
Andrew has the following picks: 1.05, 1.07, 1.09. His league has a four round rookie/free agent draft the second Monday of August.
It's a 12-team PPR victory-point league with 33 roster spots. The starting lineup requirement is 1 QB, 2 RB, 3 WRs, 1 TE, 1 RB/WR/TE, 1 PK and 1 Def.
If this were your team, what would you do? Email ASL at This email address is being protected from spambots. You need JavaScript enabled to view it. or comment on ASL's Facebook post.
We will publish all answers that we receive by Monday next week and if Andrew likes your suggestion best, ASL will invite you to submit your team for a similar review the following week.
Thank you to all that sent in your recommendations for Josh's team last week. Here are the responses:
Andrew - ASL's May 11 Dynasty Mastermind
Here is my initial reaction regarding Josh's team.
QB - Good QB, not deep, ok to not be deep at QB.
RB - David Johnson is this generation's LaDanian Tomlinson.  Good here.  RB2 is very iffy, but the good news is that this year's draft class is very deep here.
WR - AJG, LEGIT.  Tyreek, risky #2, after that...ish.   I do like Corey Coleman and I tried to trade for Tyrell Williams this offseason, but because I couldn't give enough for the risk, I didn't get him...which really tells anyone how much I really value him.  Need some help here, but not the strong suit of this year's draft.
TE - Kelce is a top 3 dude and Ertz is more than capable backup.  Both younger guys too, so set here.
PK and Def - No one cares.  Done.
Needs Hierarchy:
RB2/WR3
WR4
QB2
First move:  There are 22 roster spots.  Josh has 5 draft picks.  Are there 5 guys to cut?  Savage and Siemian are easy cuts for me. Which leaves three guys if we keep all draft picks.  For whatever reason, I still believe that Matt Jones, Thomas Rawls, and Dwayne Washington are the most talented RBs on their NFL teams, therefore, I stay on those guys for now. I don't see three clear cut "cut" playaz.  This is where we start sailing the depth of the trade seas.
I would start by targeting the guy who has pick 1.01.  Fournette seems to be the consensus #1 pick, making Chris Ivory valuable to that guy.  I would package up Ivory and 2.12 or 3.07 to move up in either round by a number of picks.
Doug Martin is currently getting a lot of "in best shape ever" hype, so now might be the time to take advantage of the positive news.  He is not the long term solution in Tampa.  He fell very far out of favor last year and the Bucs organizaiton hasn't forgotten.  I'd look at packaging him with 2.12 to see how far I could move up.  There is some good talent to replace him with early in the second round.
I think it is realistic to land Samaje Perine and Kareem Hunt with picks 1.07 and 1.09.  This would build solid short term and long term depth at the RB position.  With Matt Jones on the roster, Perine is a smart pick to hedge the bet.  John Ross will most likely be available at 1.07 if it appears he moves ahead of Tyler Boyd on the Bengal's WR depth chart.  I'm personally not a Ross fan, but I've been very wrong in the past.  I was right on Tavon Austin, but may be wrong on Will Fuller...or something like that.
If Ivory can be packaged up with 2.12 to move up to one of the top 3 picks in the second round, Zay Jones and/or D'Onta Foreman come into play....and both project well in my projection model....and both seem to have brighter futures than Ivory and what you can get with 2.12.
Overall, the draft depth this year would allow this roster not to be shaken up too much.  But I would certainly look at the following list of players that are bye week replacements, package with later draft picks to see how far I can move up to build more talent, more depth, and more youth: Eric Decker, Phil Dorsett, Chris Ivory and Doug Martin.
Remember, trading is like dating.  The more lines you cast, the more likely you are to get a bite. Roethlisberger, Green, Johnson, and Kelce are a very good core.  This team can compete today.  A few shrewd moves and this team could become elite fairly quickly.
Best of Luck Josh, unless you play in one of my leagues....then, of course, I hope you suck bad.
Gregg - May 11 Runner up
Here are the changes I would make. I suggest you keep those in green and let those in <span style="color: #ff0000;">red go.
QBs: Garoppolo, Roethlisberger, Savage, Siemian
RBs: Ivory, Johnson, Jones, Martin, Rawls, Washington
WRs: Anderson, Coleman, Decker, Dorsett, Green, Hill, Mitchell, Williams
TEs: Ertz, Kelce
PKs: Tucker
Defs: Rams
Those in black are on the fence but since you only have 5 draft picks, those in red should go first.
Since a Dynasty team is a mixture of balance (present, future), I would be looking to improve at the RB spot primarily since that's the weakest position you have IMHO. I would try to add based on draft (without knowing who else is available) in this order - Fournette, McCaffrey, Cook, Mixon (a risk) Hunt. If you do want another QB, I would aim for Watson. I would add Cooper Kupp for a WR. Your TE's are great as is your PK.
My $0.02
G
Others in Alphabetical Order
Anonymous via ASL's Facebook Page (Was posted, then removed. We hope you come back!)
Presumably, 1-6 (in no particular order) will be Fournette, Mccaffrey, Mixon, Cook, Davis, and Williams. Those guys are all studs; if any of them are available, you definitely take one of them.

Under normal circumstances, the best 7th pick in my opinion is John Ross. He's quick, but not a one trick pony by any means. 

With 1.09, I like Cooper Kupp or OJ Howard; however, I tend to steer away from tight ends as they are higher injury risk and harder to predict statistically. Kupp is an absolute playmaker and should emerge as #1 with the Rams.

In the late second, I would go with a solid RB. There are plenty who would be good values at that spot - McNichols, Hunt, Jamaal Williams. 

Third and fourth round, I really like taking a chance on Malachi Dupree turning into a stud with Rodgers. I also like Kenny Golladay for Detroit. If you can't get both of them, maybe look QB or an under the radar guy like Jehu Chesson.
David via email to newsletter@advancedsportslogic,com
I'd advise Josh to explore joining a fantasy hockey league.  His team is truly hopeless.  He lacks talent in every position and his low draft choices (7th and 9th) won't produce much help.  There is no way he can compete against the top teams in this league (Ditka's and Down the Stretch).
Assuming he has a masochistic streak, try trading multiple picks (1.07 and whatever) to move up in the draft with the idea of targeting Corey Davis.  Perhaps later in the draft take the gamble on Joe Mixon.
Good luck.
Kwite via Fantasy Football Connect's Facebook Page
I'm not sure this qualifies as middle of the road. Thankfully for Josh, this league has shallow starting rosters. If he's trying to "get over the hump" he needs to get the closest thing to a sure thing in the draft and identify some high upside backups on other players teams. He has 2 consistent players (David Johnson and AJ Green) and a roster full of boom/bust guys and backups.

TRADE
I'd put all of my picks on the trading block and see what type of offers I get. I don't know the guys in this league; whether they are reasonable people or not is outside of my knowledge base so I don't know what time of offers he would get. 
He should attempt couple picks with depth players (Rawls, Ty Williams, Decker) to land players who people are down on who have higher upside i.e. DaVante Adams, Mark Ingram, Wendell Smallwood, Frank Gore, Breshad Perriman, Brandon Marshall, CJ Anderson, Pierre Garcon, etc. 

DRAFT
His first move should be trading up into the Top 6 picks of the draft. Between 1.07 and 1.09 the best he can hope for is some combination of John Ross, OJ Howard or Samaje Perine. At the very least I would try to trade 1.07 and 4.07 to move up one spot to land one of the top six players (Davis, Fournette, Mixon, Williams, Cook, McCaffrey). I wouldn't give up more than 1.07 and 3.07 to make that move. 

His RBs are pretty weak after David Johnson. At this point he has to hold onto Doug Martin and keep his fingers crossed. The rest of the backs are useless. Rawls has very little value. Might be worth trying to trade into the top 3 and landing one of the four top backs. 

CONCLUSION
If he can't pull out any of the above trades and has to stay put in his draft position... he's probably still going to be a mediocre team. Best he can hope for out of the draft is OJ Howard, Perine, Joe Williams, Josh Reynolds and Malachi Dupre... Good chance those players don't make a big enough impact for him to be relevant. 

He doesn't have a good enough QB to carry his team on a weekly basis. His roster isn't top heavy enough to overcome possible injury or accommodate for a his lower tier starters. He needs to be very aggressive in acquiring proven talent or he will miss the playoffs.
Paul via email to This email address is being protected from spambots. You need JavaScript enabled to view it.
Hi Josh, I think you need to make some bold moves if you want your team to be a contender this year. The way I look at your team is it has three great players for their positions, David Johnson, Travis Kelce and the other is a kicker. Roethlisberger is an aging quarterback that is injury prone and middle of the road as a starter for a 12-team league. A.J. Green is slightly better than middle of the road for a #1 WR in a 12-team league, and behind him there is no one, just a bunch of possibilities. Coleman and Decker might step up, but are far from being reliable #2 and #3 starters at this point.
Couple things I would do outside of the draft:
Pick up Landry Jones, Roethlisberger's backup, as soon as waivers are available. Jones finished last season on a high note and that was without Antonio Brown and Le'Veon Bell. Garoppolo has dynasty potential. Siemian might become the starter at Denver, but will likely be mediocre at best. Drop Savage (or trade him to whoever picks up Watson in the draft). Since the Titans paid two first rounder picks for Watson, he will be Houston's starter.
Pick up David Johnson's most likely backup. I would bet on Kerwynn Williams. Ellington is moving to WR this year and Williams performed well with the limited opportunity he had last year. Get rid of Matt Jones. (Trade him for a 4th round pick if you can.)
To be a contender your team needs to add two top WRs. I don't think this year's draft has great depth of talent and even if you guess right, WRs usually take two years to develop. So I don't see your 1.07 and 1.09 picks helping your team this year.
Most dynasty managers over-value picks right at the time of the draft because they are flashy and new for a short time, but usually don't turn out to be the stud hoped for. I would try to leverage this by trying to trade with the teams that have the greatest depth at WR, identify an older but decent WR on his roster and offer to trade the 1.07 for that WR plus his 2019 1st rounder. You have better than a 50/50 chance that the 2019 pick will be higher in the 2019 draft. Perhaps try to get Brandon Marshall from Harbaugh Rules, Emmanuel Sanders from Infested Waters, Kenny Britt from Ditka's Other Moustache, or DeSean Jackson from Bounty Hunters.
I would try to do the same thing with the 1.09, but that might be difficult. Depends on who is drafting and who is on the board. If you can't trade for an older WR and a 2019 1st round pick, go for a 2018 1st and 2nd round pick.
Next I would try to trade the 2.12 for a 3rd rounder or for a 2018 2nd rounder. Since you have two draft rounds, you will likely find a better player with a 3rd round pick after a couple preseason games than with the last 2nd round pick this time of year. Unless there is just great talent on the board with the 3.07 and 4.07, I would try to trade those away for future picks. The 3.07 for a future 3rd and 4th. The 4th for two future 4ths. In both cases you have a better than 50/50 chance of moving up in the draft.
Try to make all your moves and picks as certain as possible. Be a draft strategist before being a tactician that relies on football knowledge. If you can't acquire a sure player by trading, try to move the pick to a future year to move up in the round or to add picks until you have top first round picks and can snag almost certain players like this year's Leonard Fournette, Corey Davis and O.J. Howard (a TE with Gronkowski potential – but you don't need a TE).
About Bill Walsh (post image):
Bill Walsh served as head coach of the San Francisco 49ers from 1979 to 1988, during which time he popularized the West Coast offense. Walsh went 102–63–1 with the 49ers, winning 10 of his 14 postseason games along with six division titles, three NFC Championship titles, and three Super Bowls. He was named NFL Coach of the Year in 1981 and 1984. In 1993, he was elected to the Pro Football Hall of Fame.