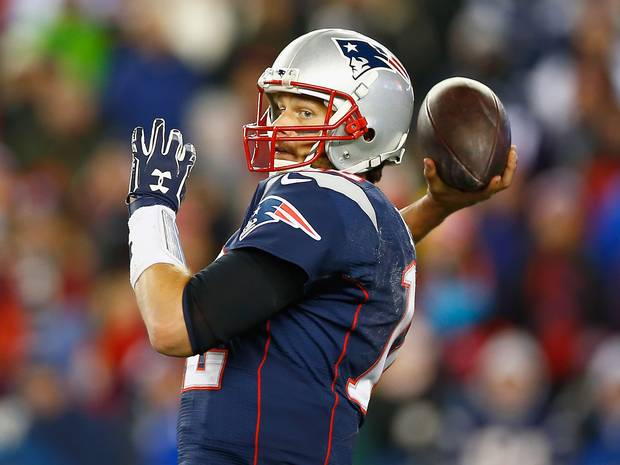 If you have already decided that you are going to draft Tom Brady once the first handful of quarterbacks come off the board, then more power to you. Brady could end up being the steal of the fantasy season because he will fall as late as the fifth round in some leagues. Yes, the former Michigan product will be unavailable for the first four games of the season, but it is the last four that are much more important in the fantasy world. Having an elite quarterback in your league's playoff picture goes a long way. Then again, what do you do for the first four weeks?
What is the better option to complement stashing Brady on your bench for the beginning of the season, spending a late round pick on Jimmy Garoppolo or seeking out another talent to lead your team during the first quarter of the fantasy season?
The answer is quite simple if you are in a league with more than the usual number of bench spots open. With Garoppolo going undrafted in several leagues, you put him on your bench and play the matchup game with a second quarterback you draft behind Brady. Who that quarterback is and who you draft instead of Garoppolo if you do not have an extra bench spot is the same person.
In most fantasy drafts, you can select passers including Andy Dalton, Tony Romo and Jameis Winston in the 10th round or later in 12-team leagues. Dalton should be avoided for your temporary fix because he will be without tight end Tyler Eifert in the early goings, but the rest are certainly in play to fix your Deflategate problems. Romo has Dez Bryant and the most favorable schedule during the first four games. Kirk Cousins and Derek Carr are also quite nice if they slip that far.
On the other hand, Garoppolo is getting thrown into the fire for his first real NFL experience. The Eastern Illinois product is just 24 years old and has only completed 20 professional passes. That coupled with facing the Arizona and Houston defenses in two of his first four career starts might lead to unpleasant conversations with Bill Belichek.
That does not mean Garoppolo cannot be a short-term Band-Aid for your fantasy football team. The former second round pick has the supporting cast in Rob Gronkowski and Julian Edelman that will make his job easier, but there are surely other quarterback options that have a better upside without too much of a cost. Furthermore, Garoppolo is going to be useless when Brady returns whereas drafting a player like Cousins in the 13th round gives you the ability to bench Brady when the matchups dictate or have a trade chip later in the season.
The bottom line is play it by ear. If there are some quality quarterbacks slipping into double digit rounds, then pull the trigger on them and forget about Garoppolo. If quarterbacks are in short supply, just like in the NFL, feel confident in Garoppolo's ability to use the weapons around him to keep your fantasy NFL team afloat in the early goings. Either scenario should not be horrible but finding help outside of New England, instead of double dipping in the Patriots talent, will have more upside.