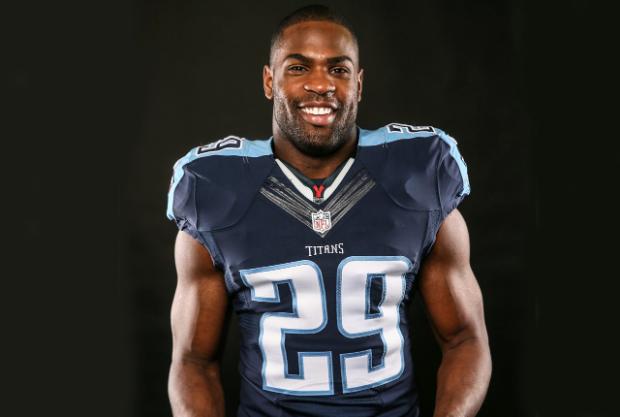 With the preseason officially underway, fantasy football drafts are right around the corner.  However, even though when can see the light in the tunnel to fantasy NFL season, there are still unanswered questions about basically every team in the NFL. Today, we look at the latest football news to try to answer those questions surrounding the AFC South, a division with a lot of young and unproven talent.
Houston Texans: What will Houston's offense look like under Brock Osweiler?
In the AFC South, three out of the four quarterbacks have potential to start as QB1s in even deep leagues. The fourth quarterback is the Texans new playcaller, Brock Osweiler. Brock helped hold Peyton's chair until the playoffs last season for the Broncos, but holding Peyton's spot was the extent of Osweiler's offense. Osweiler never put together an impressive string of games while he threw for 10 touchdowns and 1,967 yards on 62 percent completion, providing disappointment for what few fantasy owners jumped on board. Now Osweiler is in Houston with DeAndre Hopkins and newly acquired back Lamar Miller, and owners of all three are hoping Osweiler shows more consistency than last year. According to CBS Sports, Osweiler only had two games over 20 fantasy points last season, while previous Texans starter Brian Hoyer had six 20 point games under his belt with Hopkins catching balls. So while Osweiler is likely not your fantasy quarterback, he will be important to see how Hopkins and company produce with Brock in command.
Indianapolis Colts: Is it worth keeping any Colts running back?
Don't fret about quarterback Andrew Luck; he will be fantastic. T.Y. Hilton is an emerging wide receiver star while Donte Moncrief and Phillip Dorsett have intriguing upside. Now that Coby Fleener is gone, tight end Dwayne Allen is one too watch once the bigger names at his position are off the board. Then we get to the Indianapolis running backs and the questions mount. Frank Gore turned 33 in May and is carrying the ball on borrowed time at this point. Gore has been a 1,000 yard rusher for most of his career before becoming a Colt. Last year, his first in Indy, Gore came up 33 yards. More concerning, a career-low 3.7 yards per carry, the first time in his career it dipped below four. Indianapolis will most likely look to relive Gore of some rushing responsibilities this year, but the other options are't exciting. Rookie Josh Ferguson is the Colts current number two back. With a good training camp and considering Gore's age, Ferguson is interesting in the later rounds whether you own Gore or not.
Jacksonville Jaguars: Is Allen Robinson worth a top 10 pick?
The Jacksonville Jaguars have a lot of fantasy potential in in quarterback Blake Bortles and wide receiver Allen Robinson, but an equally large amount of skepticism to go with that potential. Jacksonville played from behind a lot last season, so the passing numbers prospered as a result. Bortles will likely be a QB1 in a chunk of leagues, but should Robinson get the same attention as a WR1. I say no, for the same reason of inflated numbers of playing behind, but 14 touchdowns and 1400 yards will lead a lot of players to think otherwise. Robinson is projected as a top-10 receiver, which seems high for a player with a catch rate of 52 percent on targets. Don't go too high on Robinson, but don't let him slip past Round 3 either.
Tennessee Titans: Derrick Henry or DeMarco Murray?
Tennessee should have an amazing running attack with dual-threat quarterback Marcus Mariota, former rushing leader DeMarco Murray, and recent Heisman winner Derrick Henry. But between the two backs, who do you take? Murray saw a rough year in Philadelphia to say the least. But a large chunk of that can be blamed on Chip's misuse of Murray and how other backs became better fits as the season went on. However, with the change of scenery, can Murray regain his confidence or will another timeshare with Henry ruin yet another season for Murray? Most likely yes, as Henry is having a great camp. Murray should be your flex or at most RB2, while Henry should be snagged only in case of emergencies, or if you drafted Murray ahead and looking for a safety net.