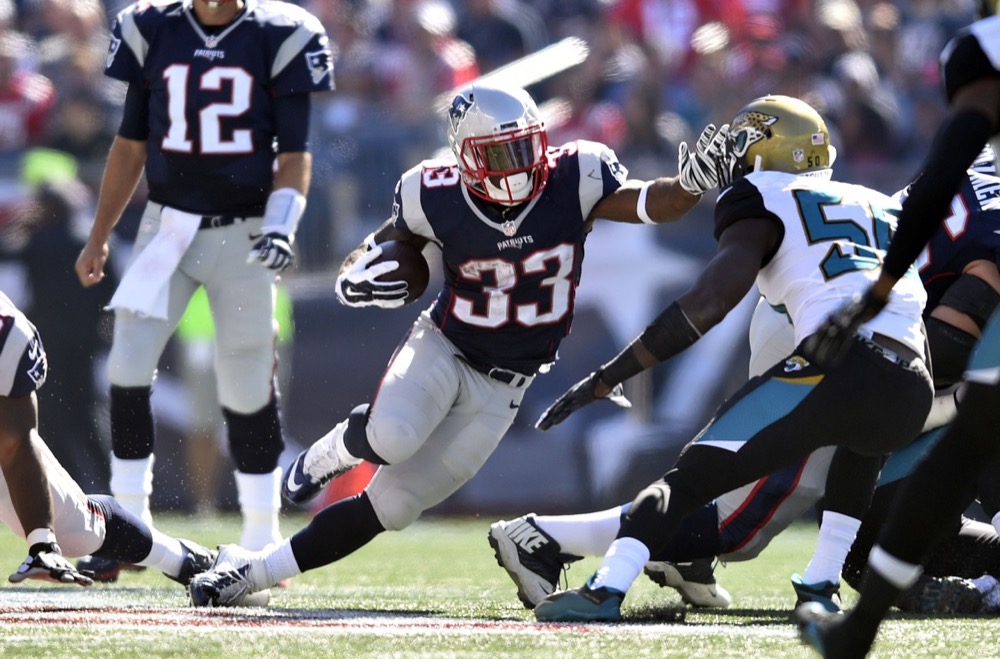 Much like the actual gridiron itself, the core of any fantasy football team is the run game. An owner's season could fly or falter based on how they manage their running backs, a major reason first rounds are an extended run on running back selections more times than not. But for your fantasy team to be complete, you need to differentiate yourself from your competitors, and nabbing that sleeper running back pick is exactly how you do that. Yet in the vast pool of backs, which ones are undervalued and which sit exactly at their potential, and how can you tell the difference?
DeAngelo Williams
With the recent news about Le'Veon Bell's suspension for the first four games of the season being announced this week, Williams became an immediately viable option. While many will have questions about Williams age and durability at 33 years of age, he should be able to crush those doubts after a season where he almost broke 1,000 yards rushing with the middle of his season being spent as the second string. Williams had four 100-yard games in Bell's absence. If and when Bell is reintroduced to the offense, Williams should look to still have solid fantasy potential.
Justin Forsett
Like much of the Baltimore Ravens offense last season, Forsett's 2015 campaign was cut short by injury after 10 games, just enough for most fantasy owners to milk him of his potential. Forsett ended his season with a mere 641 yards and two touchdowns, but can bounce back to his 1000+ yard self this season. Baltimore has one of the weaker schedule's in the NFL this season, giving Forsett the opportunity to see a chunk of garbage yards when up late.
Dion Lewis
The Patriots will be short one Tom Brady for four games out of the gate, leaving Jimmy Garoppolo in charge of the offense for the first quarter of the season. This also leaves ample time for Dion Lewis to take pressure off the passing game, as he'll likely see more touches earlier in the year. Even when Brady returns, Belichick will be looking to alleviate some of the pressure and hits on Brady, giving Lewis more opportunities to shine
Melvin Gordon
Gordon's rookie season isn't cause for optimism in a large chunk of fantasy NFL owners. This is due to the fact that Gordon, a back who was expected to be a stud coming out of Wisconsin, suffered behind a weak Chargers o-line, produced no touchdowns, lost out the season to Danny Woodhead, and eventually sat the last two games of the season due to injury. This season however, San Diego's line is improved and Gordon should see the majority of touches, priming Gordon for a big rebound season. Try to snag him between Rounds 4 and 6.