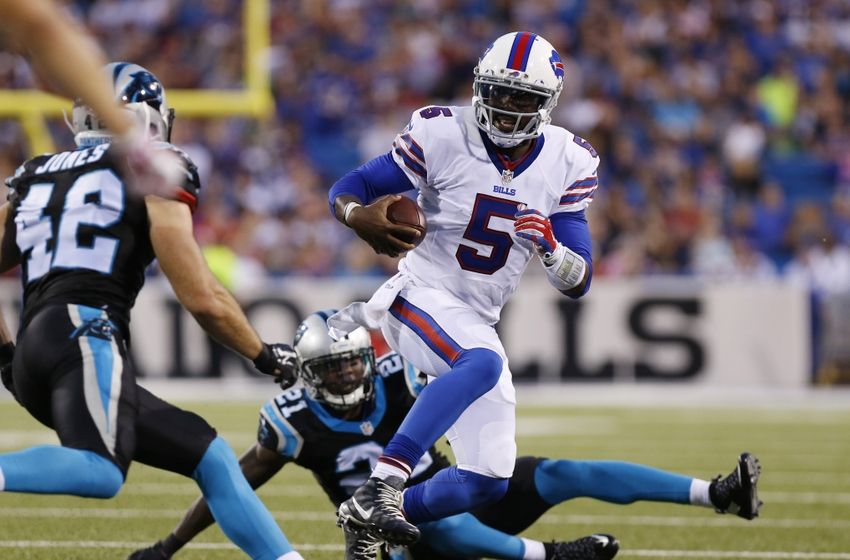 The NFL is currently in a quarterback crisis. Seemingly mid-level quarterbacks are now being paid big money for simply snapping the ball. This same logic is being applied to fantasy football, with owners often taking mediocre quarterbacks out of necessity. But quarterback is as important a position in fantasy NFL as it is on the field, with the difference between serviceable and successful quarterbacks also being the difference between the fantasy Super Bowl and the toilet bowl. So how do you navigate this minefield of midlevel QBs to your advantage? Well, here are some suggestions of the overrated QBs sitting on your big board. 
Blake Bortles
I wouldn't necessarily call Bortles, a quarterback with only two years under his belt, overrated. I will however say he is a quarterback to approach with caution. Bortles had what many will call a breakout year last season, throwing for over 4000 yards and 35 touchdowns. Bortles rookie year was a tad less impressive with a little under 3000 yards, but only 11 touchdowns. These two stat lines show that this coming year will be the deciding factor on if Bortles can be relied on in keeper leagues and as a viable option in other leagues.
Jay Cutler
Cutler has thrown for over 4000 yards only once in his career, despite having a slew of talented receivers by his side throughout his 11 year career. I repeat, Cutler has thrown for 4,000 yards only once. On top of that, Culter has never thrown for over 30 touchdowns in a season, so I'm puzzled as to why it always seems that Culter is a consistent presence in fantasy despite being mediocre at best and horrifically underperforming at worst. And while Kevin White will return to the Bears this year, Cutler couldn't exceed even minimum expectations while Alshon Jeffery and Brandon Marshall were both on the Bears roster, so don't expect this situation to be much different
Matthew Stafford
In other football news, Calvin Johnson is gone in Detroit, creating a lot more fantasy questions than answers. What will the offense look like? Who gets Megatron's former targets? And what type of quarterback is Matthew Stafford with Johnson now not present? Stafford's numbers have been in a slow but steady decline since throwing for over 5,000 yards in 2011, yet still ranks within the top half of the quarterback rankings on ESPN's Fantasy Football rankings. So with all the questions surrounding the Lions offense this year, avoid Stafford now more than ever.
Tyrod Taylor
Let's dial back the hype a tad. Taylor started 14 games last year, starting out hot but slowly flaming out as the season went on, a red flag that is concerning if you expecting him to carry your team down the stretch. Taylor never had a game where he passed for more than 300 yards, maxing out at 277 in a blowout win against Miami. Taylor also had two games where he failed to either throw or run for a touchdown, another big red flag if you are forced to start him in a scoring only league.