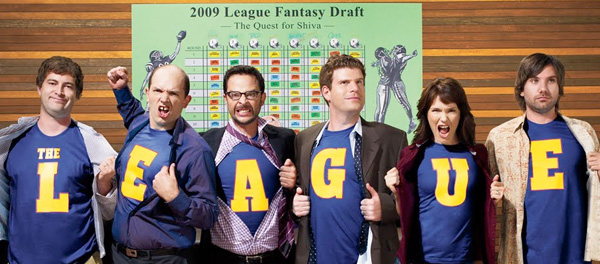 Fantasy Focus: Draft Order
Fantasy draft day is the most anticipated part of the Fantasy Football experience and dominates the fantasy news. Fantasy owners pour over stats, player profiles, and projections to gain the upper hand and football knowledge within their league. Time constructing spreadsheets to draft the perfect Fantasy team is taken up by planning out different scenarios as to where the Fantasy owner is placed in the draft order.


The way a league chooses a draft order has become a big tradition in Fantasy Football. Ideas ranging from randomly selecting a number from a hat to competitive games have been used for draft placement. However, with each year that I've been playing Fantasy Football, more thought has been put into draft day ideas in an effort to one-up the norm.

The craze behind draft order selection can best be illustrated by The League. In the show, the League members were randomly assigned numbers that corresponded to one of their children who was running in a race. The winning number was assigned the first draft pick.

Any random selection of numbers can be fair for a league draft order. In a search for the most unique draft order ideas I came across the use of video games, March Madness brackets, and reality television competitions. Last year my own League sent out 12 postcards from New Zealand. The draft order was determined by the order the postcards came in.

Draft day gives a preview to how the Fantasy season will play out. Owners get a chance to meet with their league members and scope out Fantasy players. The Machine can provide "win-percentage" projections, give player recommendations, and trade suggestions from within a League. Get the upper hand, as draft day officially kicks off the start of the Fantasy season.
For the latest sporting news and fantasy updates, stay tuned to ASL all season long!