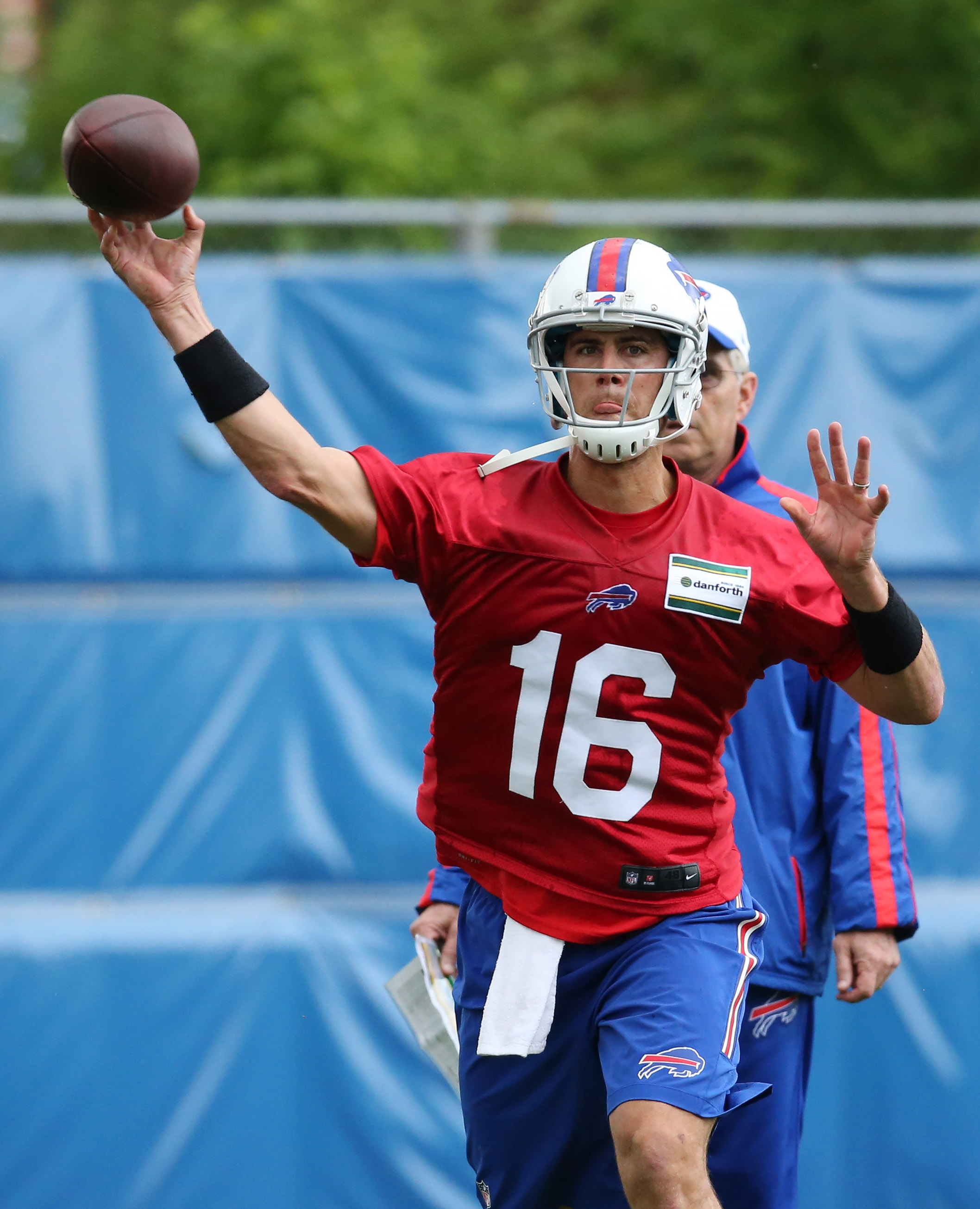 Houston Texans : Ryan Mallett and Brian Hoyer
Last year, Ryan Fitzpatrick and Mallet started for the Texans. Now that Fitzpatrick has left for the jets, it looks like it could be Mallet's year. Or not. The Texans brought in former Browns starter Brian Hoyer, who started 14 games and threw for 3,300 passing yards last season. 
Ryan Mallett
Mallet is the underdog going into the competition, but has split first team repetitions this offseason with Hoyer. The backup last season, the strong-armed Mallett did shine in some spots. In three games, Mallett had 400 passing yards, two touchdowns, two interceptions, but just a 54.7 percent completion percentage. Though Hoyer has been the favorite to win the starting job, Mallett has the potential to earn it in years to come if he doesn't this season.
Brian Hoyer
What Hoyer lacks in arm strength compared to his competition he makes up for in experience and mobility. However, he lost the job in Cleveland in part to throwing more interceptions (13) than touchdowns (12). His 55 percent completion percentage didn't help move the chains. Hoyer had time to work the the first team offense in both the OTA's and Minicamp. He's the "safe" choice going into the season due to the overall experience and fit for the playbook.  He has even shown some promise as a real starting fantasy QB.
Prediction - Brian Hoyer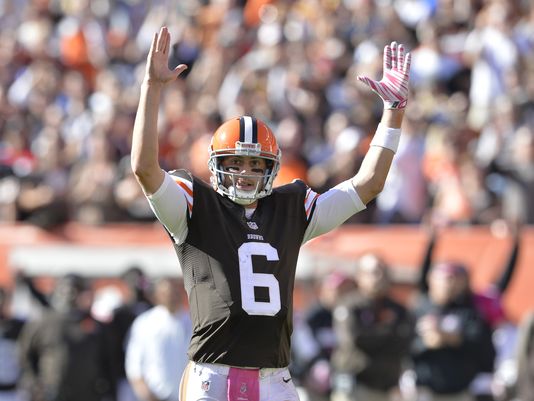 Hoyer has the mobility, arm strength, and experience that O'Brien wants from a quarterback to start in his system. Best bet is he will earn the starting job and will take all of the first team reps in training camp.
Buffalo Bills - Matt Cassel, EJ Manuel, Tyrod Taylor
Now none of these quarterbacks are Jim Kelly but Cassel and Manuel have at least 15 games of experience while Taylor may have learned a thing or two from Flacco over the last four seasons.  
Matt Cassel
Cassel is a very experienced and seasoned veteran who will compete for the job and is the favorite by some to win it. He has thrown for 15,727 yards in his 11 year career is by-far the most experienced quarterback on the roster. The former USC Trojan said in a recent interview that he is catching on to Offensive Coordinator Greg Roman's new system and that he hopes to build on that. He also said that he is studying hard and he will get the playbook down by the end of training camp. If he can learn it quickly and is able prove himself worthy, he may win the starting job.
EJ Manuel
Manuel started five games last year and passed for more than 800 yards before he was benched and was replaced by journeyman Kyle Orton. Manuel was always known for being hesitant to throw the ball which led to late throws and resulted in too many turnovers. Recent reports so far this year have said that he was the best quarterback during minicamp. EJ has been making impressive deep throws and improved his footwork which is a problem with many young mobile quarterbacks such as Robert Griffin III and Teddy Bridgewater. EJ has been impressing many members of the media but if he can impress Rex Ryan, he may be the starting quarterback come week one.
Tyrod Taylor
The wildcard of the bunch. Taylor was previously playing in Baltimore and has only 35 career pass attempts over the last four seasons. Despite being inexperienced, Taylor has received some first team repetitions this offseason and has been given all the opportunity in the world to win the starting position. The former Virginia Tech star has impressed Rex Ryan with his preparation and willingness to improve. Taylor is definitely the dark horse in the competition but he does have the skill set and mental readiness to earn the job.  Be sure to continue checking QB news to track his progress.
Prediction - EJ Manuel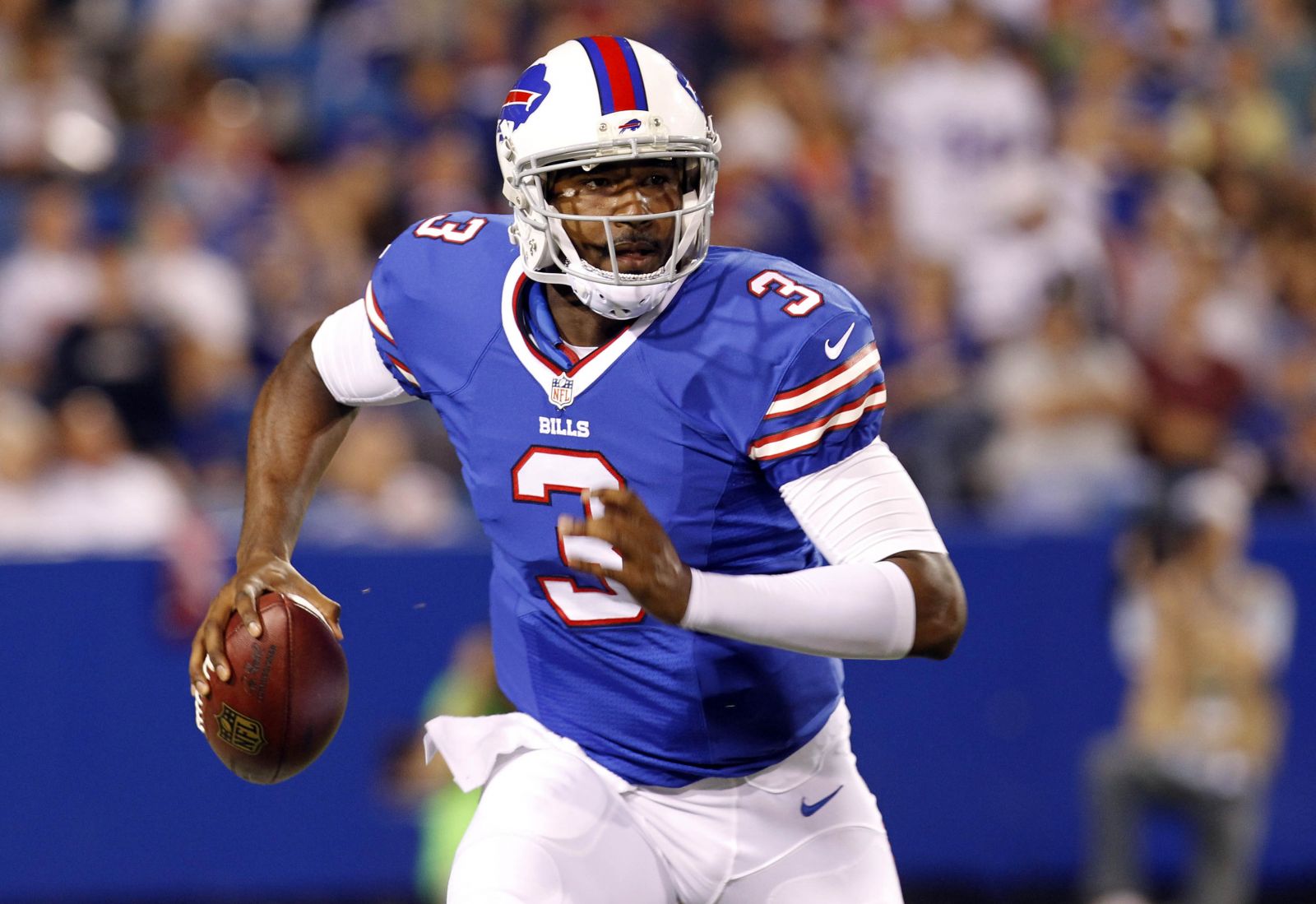 Manuel has a similar skill set to Geno Smith, who Rex Ryan was for some reason in love with and EJ  will continue his great minicamp performance and will outshine Cassel and Taylor.
Stay tuned for the latest QB fantasy football updates!