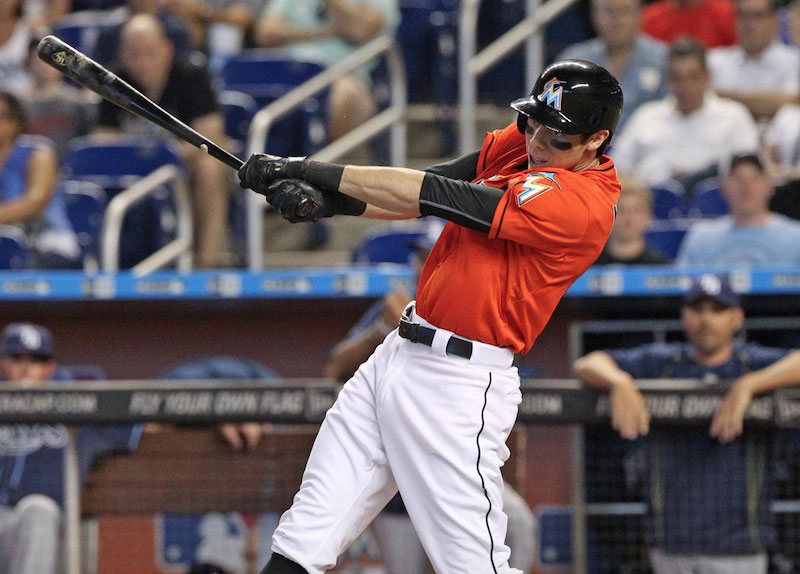 George Springer- Houston Astros
Springer has struggled this season, not specifically living up to expectations. Though he's picked up 10 steals, he's only batting .192. However, he's expected to rejoin the Astros Wednesday after suffering a concussion and landing himself on the disabled list. No one wants or needs a head injury, but some time off may benefit Springer and kick start his season. Proceed with caution, but this may be a buy low situation for a great young player.
Sit
Jimmy Rollins- Los Angeles Dodgers
It's strange seeing Rollins struggle. He's been great for so long, eventually you take it for granted that he won't always be that way. Anyhow, he now is in the midst of a struggle that started early and hasn't gotten much better at any point. His average is up to .248 on the season but he's only hitting .158 over his last seven games. His ownership has dropped nearly 12% lately and there is a reason for that. There is no way you could warrant having Rollins in your lineup right now.
Matt Adams- St. Louis Cardinals
Adams is a miraculous 0-17 over the course of his last seven games. He has one run scored which is his only non goose egg in standard leagues 5x5 fantasy statistic. There isn't much to say on the matter. You can't fathom having an 0-17 player in your lineup. Of course Adams will eventually get a hit, but right now he's as cold as it gets. Wait for a hot streak to come along for him to work his way back into your lineup.
Keep reading ASL for the most comprehensive fantasy football start and fantasy baseball start advice!