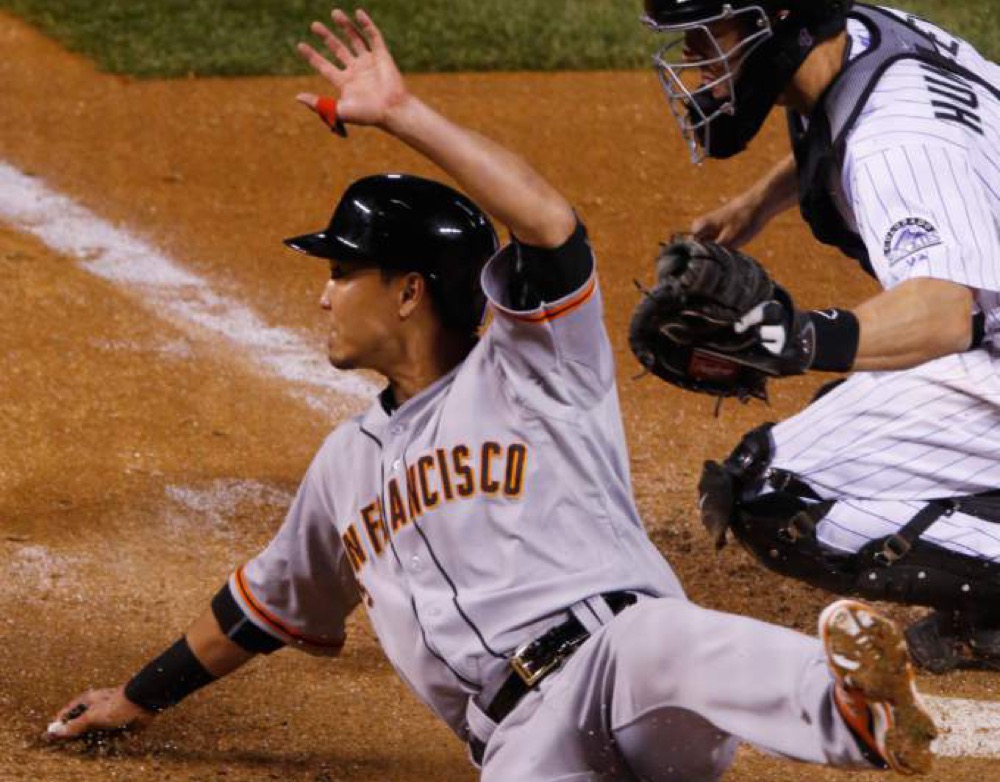 - Start -
Nori Aoki- San Francisco Giants
Nori Aoki is settling in just fine in San Francisco, batting .309 and stealing plenty of bases. During his last seven games, he's doubled his RBI total, knocking in three pushing his total to six. Aoki will never be the power bat crushing dingers for your fantasy team, but he can light up the base paths and push your team average higher. A good base stealer is hard to find, but Aoki could fill that void. Give him the start until proven otherwise.
Lucas Duda- New York Mets
Along with many of the Amazin' Mets, Lucas Duda is surprising many around the league. He's made some adjustments with his stance and front leg this season, and is seeing instant improvements. Duda is batting .319 on the season, and that's after posting a .250 over the last seven. He's parked two homers and has 11 RBI. Surrounded by an equally excelling team, Duda has also scored 12 runs on the season. It's safe to say that the Mets have earned some consideration as a contender, and Duda as your starting first baseman. Duda is a must start in this week's fantasy sit start report.
- SIT -
George Springer- Houston Astros
If you're in a keeper league, you probably had high hopes for Springer in 2015. But when it comes to sit or start, he is nothing but a liability for fantasy lineups. Fantasy owners probably kept him for a cheap salary and thought they were getting the bargain of the league. That still might be the case, but right now there are severe growing pains. Springer is batting .183 with only six RBI. If your team desperately needs steals, he may be worth a start for his speed, with seven bags on the year. But, his average and lack of power right now may hurt your team more than he can help. I believe in Springer, maybe more than I should, but he's on my team's bench right now and should probably take a seat on yours too.
Shin-Soo Choo- Texas Rangers
On the 2015 season Choo is batting .096. No, that isn't a typo. He has five hits, one being a home run. He's scored only four runs and has five RBI. Over his last seven games he is 0-19. Obviously these statistics must come up for Choo, but now is not the time to bet on him. The Rangers have the Mariners and Athletics over their next two series, two teams with solid pitching staffs that could help to continue Choo's stumble out of the box. It may be best to keep Choo out of your lineup, at least until the Rangers road stand where they play the Astros and Rays (yes, both of those teams are on fire, but eventually they have to come back down to earth and Choo has to bat over .100).
Stay tuned to ASL for the best fantasy football start and fantasy baseball start advice!