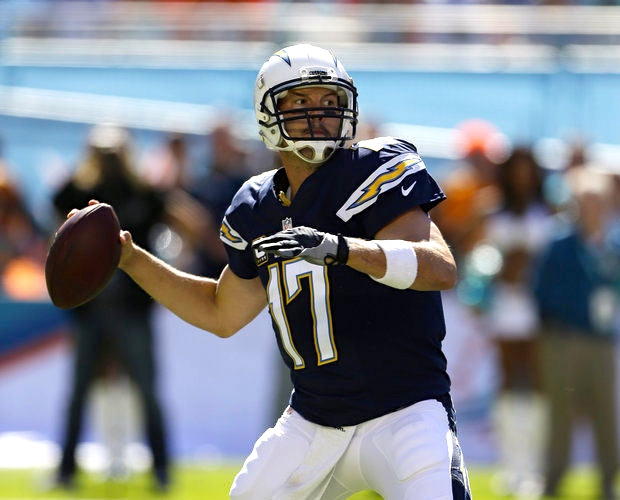 NFL Fantasy QB Philip Rivers faces a very murky future in San Diego as rumors swirl about a possible trade to another team. The 33 year-old QB cut off contract extension negotiations in March and reports are coming out that the Chargers may try to acquire the #2 overall pick in the draft to get Oregon QB Marcus Mariota.
The writing on the wall is clear, and 2015 will be Rivers last season in San Diego, unless of course he ends up somewhere else this season. The Chargers don't want to pay the former fantasy football stud and feel that his long-term health is an issue.
Many people feel that a trade with the Titans for the #2 overall pick makes a lot of sense because Rivers would be playing with his ex-Offensive Coordinator Ken Whisenhunt.
Trading Rivers to the Titans seems like a no-brainer for the Chargers organization since they will be getting rid of a disgruntled QB who only has a few decent years left in the tank.
The reason this trade is not inevitable is because the Titans may see more long-term success drafting Mariota, Leonard Williams or maybe even Amari Cooper.
It will be interesting to see what happens during the next few weeks and if no trade occurs by the start of the NFL draft, the #2 overall pick will be the pick that everyone is talking about and has the most speculation.
The Union-Tribune San Diego suggests Philip Rivers will likely retire after this season.
Stay tuned for the latest in NFL player news!