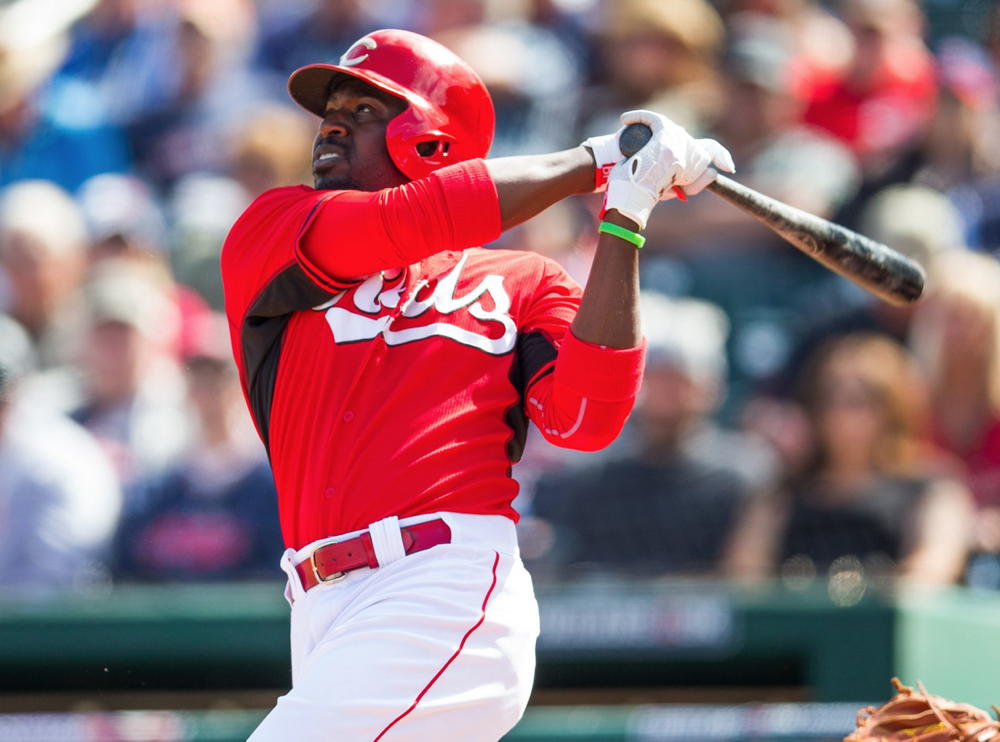 The baseball community is always quick to judge, handing out proverbial MVP awards after just the first week of the season and Hall of Fame plaques after one solid season. In the same sense, baseball fans are just as quick to outcast a player after one down season, pushing him to the back burner to be ultimately forgotten. Brandon Phillips has fallen victim to the latter.
Though Phillips struggled last season, he's only one season removed from an 18 home run, All Star season. He's a lifetime .271 hitter and has knocked in over 70 RBI in seven of the last nine seasons. To not even consider him for your team would be a mistake.
Of course, there is some reason for reservation. Phillips is only 8-39 this spring putting him at a .205 average. He's also coming off a significantly down season, though one that was slightly tainted by injury. He only played in 121 games and logged 499 at bats. His power severely dipped, hitting only eight home runs. However, he hasn't hit any less than 17 in any other season since 2006. He logged only 51 RBI on the season as well. Phillips' 1.7 WAR was his worst since 2006 as well.
Obviously last season was a disappointment for Phillips, but that doesn't exclude him from any future success. He's a talented and persevering personality who doesn't take kindly to failure. The Reds as a whole are looking at a bounce back season. The lineup will have to be better than last year, and Phillips is not immune to that. If you can get Phillips at the right time or for the right price there is no reason not to add him to your squad. You may even get him as a sleeper if others in your league aren't paying him the respect he deserves.