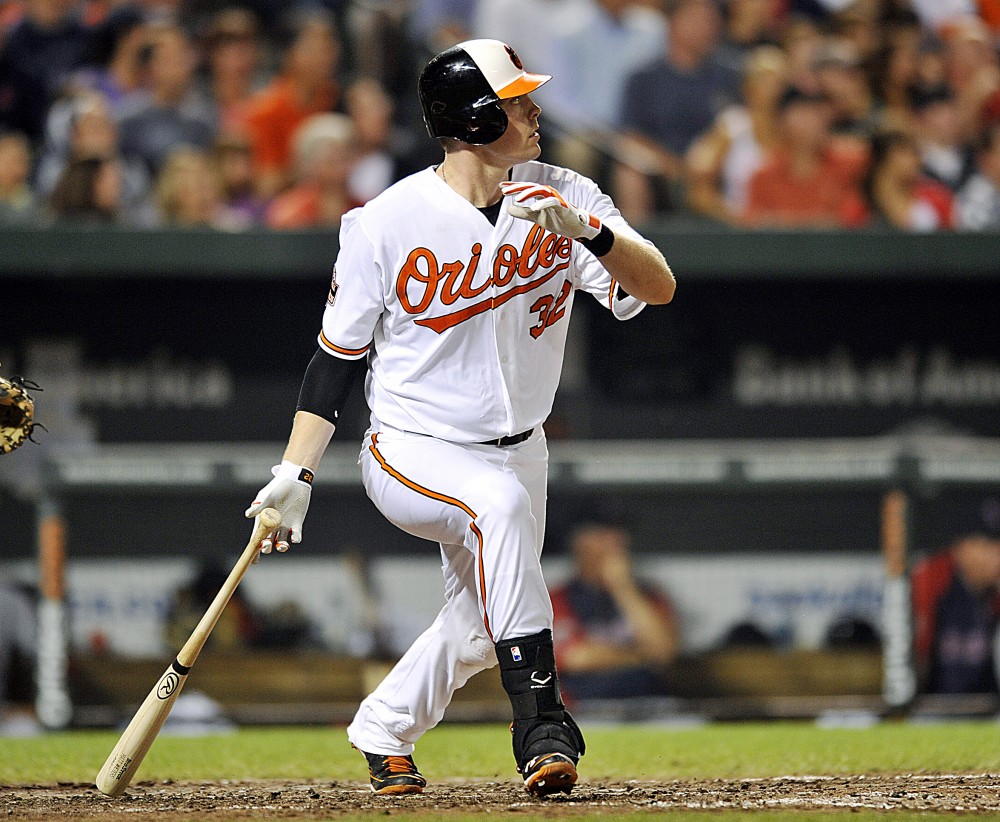 In most MLB fantasy leagues, you only need to start one catcher and carry a max of two on your roster. Taking a chance at the position is a high risk, low reward proposition unless you snag Buster Posey. Orioles catcher Matt Wieters is returning from Tommy John surgery, a rare injury for a player at his position. The rarity itself is cause for concern on his return and how completely he will recover.
Catching nearly everyday of a MLB season is arguably one of the most strenuous jobs in the league, leaving Wieters' risk for re-injury presumably somewhat high. In addition to the Tommy John surgery, Wieters has recently been diagnosed with elbow tendinitis.  
The diagnosis is likely just a bump in the road, causing him only to miss a few days. However, when it comes to your fantasy team, with the amount of more reliable options around him, it makes sense to leave Wieters for someone else to draft.
When it comes to Wieters, why risk it? With fantasy trophies often decided by which team stays the healthiest, you should err on the side of caution. Better options include catchers like Brian McCann or Russell Martin.