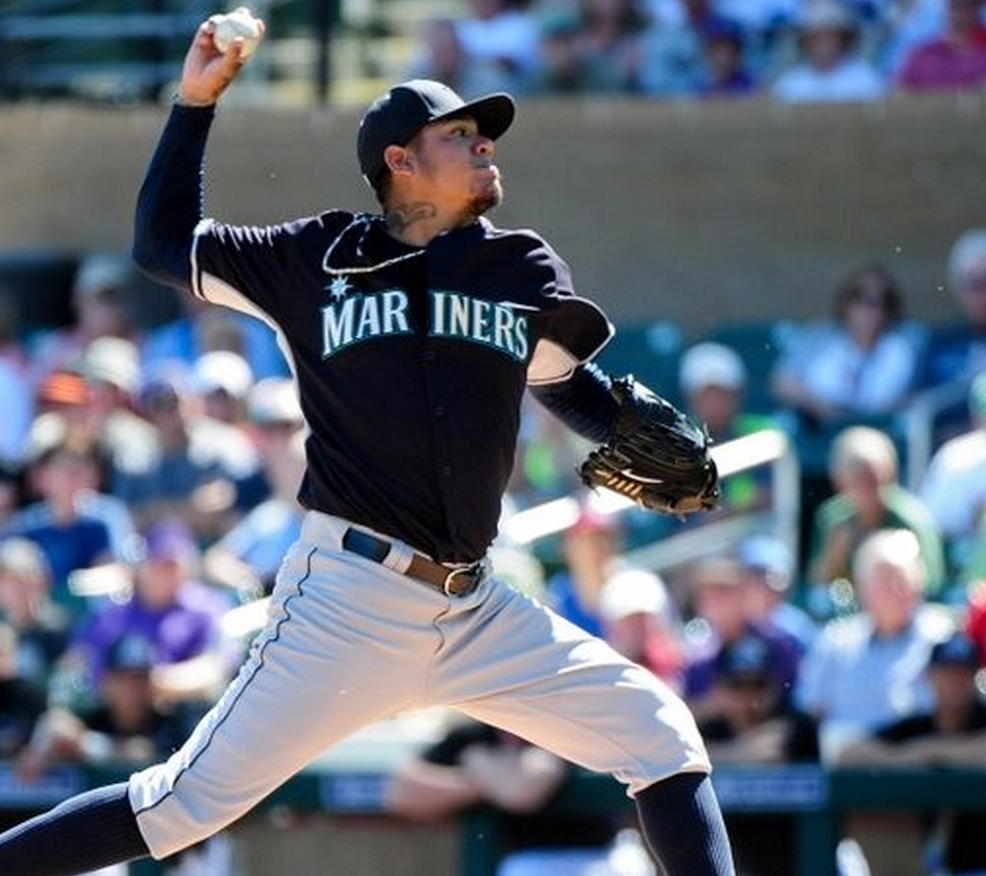 American League
Felix Hernandez - Seattle Mariners
Hernandez is coming off another stellar MLB fantasy season in 2014. Corey Kluber took home the 2014 AL CY Young trophy but Hernandez was not far behind. Hernandez pitched 236 innings with a 15-6 record. More importantly, Hernandez had a 2.14 ERA and 248 strikeouts. To put it in simple terms, the guy is unhittable. He has recorded more than 200 strikeouts in the past six seasons and that stuff does not seem to be going away. Hernandez has been able to stay healthy throughout his career, so that is not an issue. Look for Hernandez to continue to put up unbelievable numbers and maybe win the CY Young award.
David Price - Detroit Tigers
Price was traded to the Tigers mid season and was somewhat of a disappointment for the Tigers. Don't expect that trend to continue with David Price in 2015. Price talked about how he was drained out at the end of last season and did not have his best stuff. After a healthy offseason for Price, look for him to get back to his CY Young numbers from a couple years ago. Price is entering a contract year and is looking to make Max Scherzer type of money. The only way for him to do so is have a CY Young type of year.
National League
Clayton Kershaw - Los Angeles Dodgers
Clayton Kershaw is undoubtedly the best pitcher in the game today. He has won three of the last four NL CY Young Awards and also won the 2014 MVP. His production has been unbelievable and does not look like he is slowing down anytime soon. He has a 1.77 ERA last season which is unheard of in the modern era, but it looks like he's going to continue to get better. After his first bullpen session, AJ Ellis , the Dodgers catcher, said that was the best he has seen Kershaw thrown. Kershaw, on the other hand, described the session as terrible. That shows that Kershaw will never be content with the way he is pitching. Major League Baseball needs to watch out because Kershaw is not just going for the CY Young three peat but back-to-back MVP awards.
Max Scherzer - Washington Nationals
Max Scherzer signed a 7 year $210 million contract with the Washington Nationals this offseason. He joins arguably the top rotation in the MLB this season and will not look to disappoint. Last season, Scherzer was 18-5 with a 3.15 ERA and 252 strikeouts. He will look to grow on those numbers this season and become a better all around pitcher. Scherzer has always had the strikeout number but will now look to be smarter on the mound with his pitches. Now pitching in the NL, Scherzer has an advantage and will be better than his days in Detroit. Scherzer will try and join a short list of pitchers to win CY Young in both leagues.