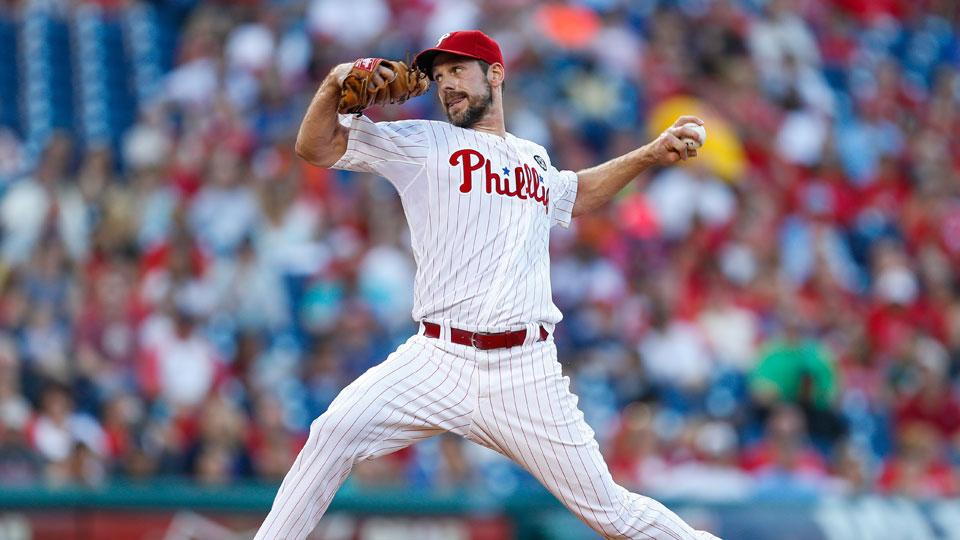 Phillies former Cy Young winner Cliff Lee is struggling with a torn flexor tendon in his elbow that has been troubling him since last season and which lands him in our fantasy injury updates list. The fact that his elbow is flaring up during spring training is a red flag that can be seen for miles.  
A recent MRI shows that nothing has changed or worsened in the elbow, but Lee says that if he feels any discomfort, he won't take to the mound. This leaves fantasy owners in a very perilous position with some big decisions to make.
There are several factors working against Lee including the fact that he will turn 37 this summer and managed only 13 starts last year because of his elbow issues. Lee even admits that surgery to repair the elbow will likely close the book on his career once and for all. It seems that any risk on drafting Lee this season is much higher than the possible reward. Even if he forgoes surgery, he'll likely encounter more discomfort at some point during the lengthy season.
Even if Lee struggles past his elbow issues, his advanced age is impossible to look past. Risks are necessary to win a fantasy baseball title, but the most educated and bigger payoff risks are the better ones. Fantasy owners need to look for another solution in this year's fantasy draft, one that won't be parked on the injury updates list.
Check back for the latest MLB and NFL injury updates!