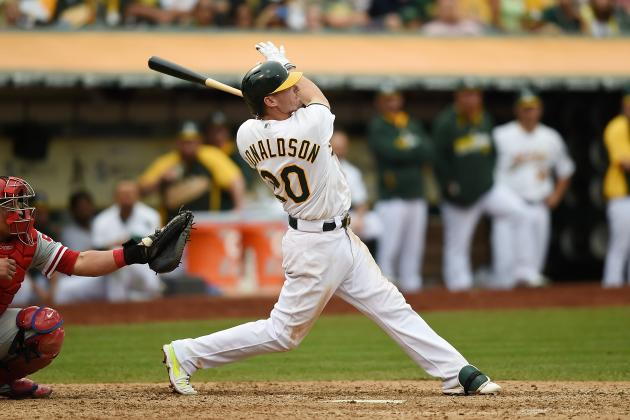 Josh Donaldson - Toronto Blue Jays
The Blue Jays have assembled a solid lineup with slugger Josh Donaldson at the center. The AL East has plenty of ambiguities, so this could be the perfect year for a Toronto run. With the talent in Donaldson's new lineup, he'll be well protected and often in good RBI situations. With 29 home runs last year, he very easily could knock out more than 30 in the climate controlled Rogers Centre dome. The AL East also is not exactly packed with pitching power, so he should see some favorable at bats within the division. The bottom line is that Donaldson should be a top notch MLB fantasy asset this season.
Max Scherzer- Washington Nationals
It's not exactly fantasy baseball news that Max Scherzer has been one of the league's elite pitchers for the past two seasons. But as good as he's been, he may be even better with his new team, the Washington Nationals. He's benefited greatly from being surrounded by other amazing pitchers and somehow, in his switch to Washington, has found an even better rotation to lead. Scherzer also goes to a weaker division. With the Braves selling so fiercely during the offseason, the main competition for the division is the much improved Marlins who are likely no match for Washington. 
Not that he needs the help, but multiple factors are shaping up in Scherzer's favor. Playing in the lackluster National League East in a league without the DH, Scherzer is primed for an even better season than his last two—if that's even possible.
James Shields- San Diego Padres
The Padres may have the most questions surrounding their 2015 campaign. More than half of their projected opening day lineup is compiled of new players and each of those players have questions of their own. But the one thing that is known for sure is that PETCO Park is a pitchers park, and that's great news for James Shields. Pitching in PETCO is a dream for every pitcher and Shields arrives at a time when the Padres have assembled a formidable lineup to support their staff. Leaving the American League Champs is tough, but without the DH and the perfect conditions for pitching, Shields will likely be in for an even bigger year on his new mound.