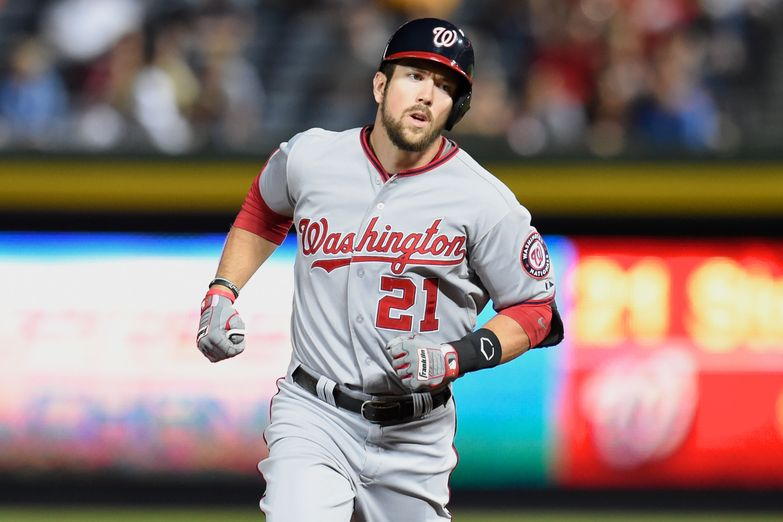 Fantasy Baseball News -
Steven Souza - Tampa Bay Rays  
The highlight of Steven Souza's 2014 season was saving Jordan Zimmerman's no hitter. But many don't know that Souza batted .350 with 18 HR and 26 stolen bases in Triple-A. Souza has the talent to easily hit 15-plus HR and steal 15 bases this upcoming season. He will be an everyday player for the Rays and will continue to grow as the year goes on. His strikeout total might be a little frustrating, but his ceiling is too high. Souza is the ultimate sleeper for this upcoming fantasy season. He should be available very late in the draft which could translate into a late round steal later in the season.
George Springer - Houston Astros
George Springer posted 20 homers and 5 steals in 295 at-bats last season. Springer only batted .231 last season, but look for him to improve in his first full season in the majors. Springer gives your team much needed power and speed at a low price. Other names such as Ryan Braun, Yasiel Puig, and Bryce Harper might catch your eye but expect Springer to put up similar production. Although Springer does not seem like a sleeper, he continues to be left off draft boards. Springer, however, can be the exact player your team needs to put you over the top.
Austin Jackson - Seattle Mariners
Jackson was in a terrible slump after he was dealt to the Mariners last season, but during the previous four years, Jackson was arguably a top five fantasy outfielder. Jackson has the potential to be a .300 hitter again and hit 10-plus homers. Jackson should steal more than 20 bases for you and accrue 90-plus runs in a new Mariners lineup. Many are writing Jackson off this season, but look for him to set the table for Robinson Cano and Nelson Cruz. Jackson's strikeout totals are high, but if he continues to stay healthy, he could play every day for your team. Jackson will be an asset to your team at a low cost compared to other outfielders. If Jackson is available in the mid-to-late rounds of your draft, there's no reason to pass on him.