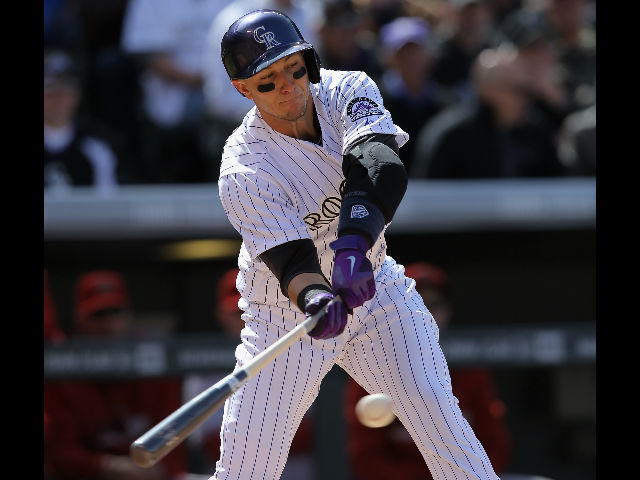 Troy Tulowitzki - Colorado Rockies
Tulowitzki is the sure fire number one shortstop entering this season, but he's not on everybody's board. He possesses the most power of any shortstop, hitting 21 home runs in just 91 games in 2014. Tulowitzki is also surrounded by a talented supporting cast, with protection ahead and behind in the lineup. The straight scoop is that Tulo can help you win a MLB fantasy championship or he can leave you with a painful void at a critical every day position. If you draft him, you must roster another decent backup shortstop.
Ian Desmond- Washington Nationals
Desmond also has some power in his bat, making him an instant fantasy favorite. He's hit 20-plus home runs each of the last three seasons. Desmond also got close to 100 RBI in 2014, finishing with an impressive 91. Desmond has also tallied more than 20 steals in each of his last four seasons, adding another dimension to his game. An all around player in a good lineup adds up to Desmond being a solid shortstop pick.
Jose Reyes- Toronto Blue Jays
An argument for Starlin Castro could be made here, and he's probably a great pick in keeper leagues because he's only 24-years-old, but even with that he hasn't cracked my Top 3. Also, I ruled out Hanley Ramirez because he'll probably be playing left field this season (and I still like Reyes better). Reyes has hit over .290 in nine of his 12 MLB seasons. He also stole more than 30 bases in eight of those 12 seasons, nabbing 78 bags in 2007. In the leadoff spot Reyes will put up a big OBP and score plenty of runs. Reyes is the total package. Like Tulowitzki, if he can stay healthy, he'll be an impact player in 2015.