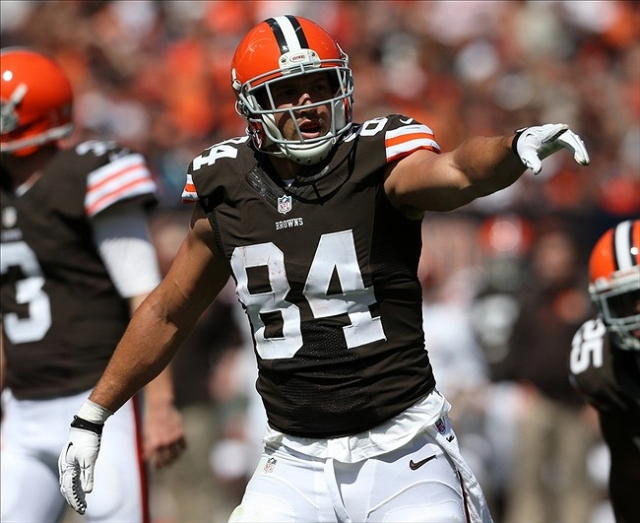 It sure seems like a long time ago that the Cleveland Browns were 7-4 atop the AFC North and in control of their division. Cleveland ended the year on a five game losing streak and things have only gotten worse.
Josh Gordon has been in NFL player news for his suspension for a minimum of one year for another violation of the NFL's substance policy and one of their first-round draft picks, Johhny Manziel, checked himself into a treatment facility last week. The Browns also parted ways with their Offensive Coordinator Kyle Shanahan who will now be calling plays in Atlanta and the NFL is investigating the Browns front office for possibly sending text messages to the Browns sidlelines during games this season which the NFL prohibits.  Plenty of fantasy football implications!
Cleveland shocked the NFL by jumping out to their surprise 7-4 start but things are back to normal with Cleveland's future looking anything but bright. Cleveland had two first round draft picks last year. One was "Johnny Football" who couldn't beat out Brian Hoyer for the starting job and when he did get opportunities to play, Manziel played terribly and couldn't stay healthy. Their other first-round pick was the eighth overall pick, Justin Gilbert. Gilbert only started in two games this year and is rumored to be very immature. 
While the near future does not appear to be bright for the Cleveland Browns, they should be competitive for years to come. They got all but one of their wins last year without Josh Gordon and have a good core of young players on both sides of the ball. The Browns have two first-round draft picks again this year so as long as they can get solid production from both picks they should be a respectable team during the 2015-16 season.
Stay tuned to Fantasy Focus for up to date NFL fantasy info!