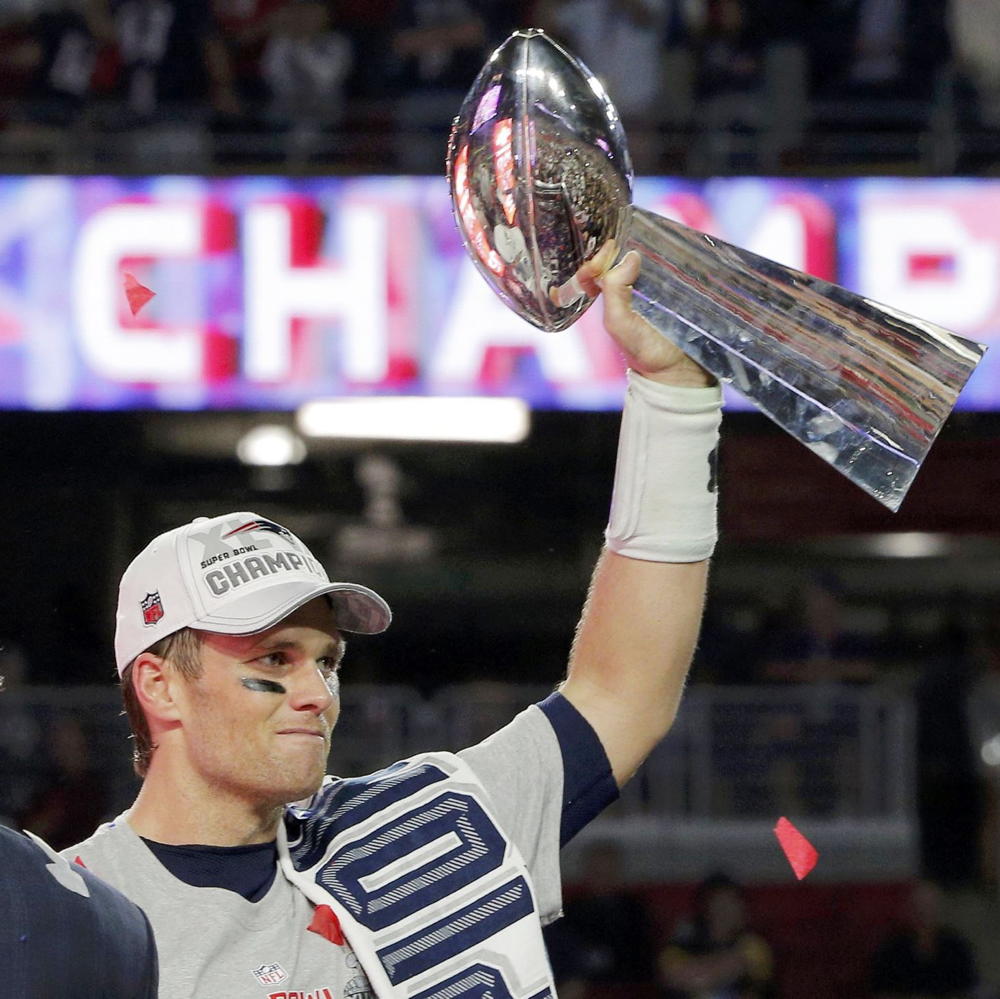 QB Fantasy Football News - 
When it was all said and done, Tom Brady, perennial fantasy QB stud and no stranger to QB news, took home his third Super Bowl MVP award and the Patriots won their fourth championship title in their last six tries. Talk about getting the monkey off of your back and in this case there were a few pestering monkeys on Brady's back. During the past two weeks leading up to the Super Bowl, Brady has had his integrity, respect for the game and honesty called into questions by a rabid media circus.  
Brady responded to all of these accusations with an outstanding performance on the field to trump the defending Super Bowl Champion Seattle Seahawks. The amount of pressure that was bestowed on Tom Brady was probably the most ever put on a quarterback before a Super Bowl.
As the entire world now knows, Brady and the Patriots had been accused of deflating footballs. The media has rarely been guilty of beating a dead horse more than this one as they droned on and on and on pretty much forgetting all about that tiny little game called the Super Bowl.
Brady also had to be tormented by the scars of losing his last two Super Bowls to the New York Giants in thrilling last minute fashions.
After all of this controversy and haunting past events, Brady and the Patriots found a way to defeat that vaunted Seattle defense. Brady absolutely deserved that sweet victory and the MVP award – no doubt what so ever. Think about it – He stood strong and took on the doubts and judgments from the world watching the Super Bowl and then beat the best defense in football.
Brady now owns his 3rd Super Bowl MVP award and has hoisted his fourth Lombardi Trophy in six tries. This game clearly cemented Brady's legacy as one of the best quarterbacks of all time, sharing the same number of Super Bowls wins with Joe Montana and Terry Bradshaw.
For the latest in QB fantasy news, stay tuned to Fantasy Focus!