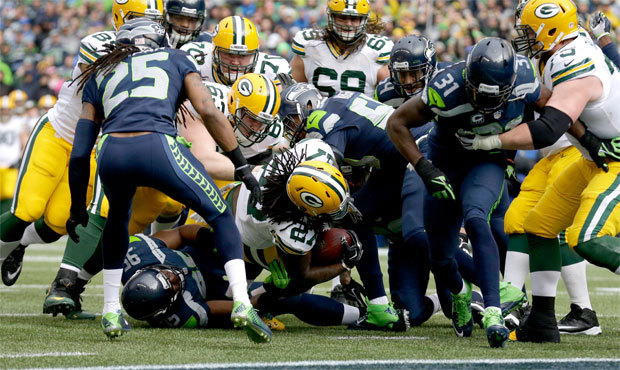 There's plenty of conjecture as to why the Seahawks were able to come back from a 16-point deficit, but the answer really is NOT so terribly complicated. The Packers 16-point lead should have been much been at least a 20-point lead and Pete Carroll had halftime to correct what was going so terribly wrong.
All Seattle had to do was score one touchdown (which they did) and they were right back in the game.
Green Bay squandered two goal line changes at the beginning of the game and settled for field goals. The bottom line is, Green Bay didn't play to win, they played NOT to lose and it cost them a trip to the Super Bowl.
This game should not be a down fall for the proud Green Bay franchise what so ever. As long as the great Aaron Rodgers is healthy and they can keep most of their weapons – the Packers should have no problem being Super Bowl contenders yet again next season.
Aaron Rodgers would like to play for 10 more years, but that's not as simple as it seems – just ask Brett Favre. None-the-less, Rodgers has at least 5 to 7 more years in his prime, seeing that he is only 31 years old. Jordy Nelson and Randall Cobb are Rodger's favorite weapons in his repertoire. Nelson is a non-issue this off-season as he signed a 4-year contract extension during the early days of last training camp. The main priority for the Pack will be to sign Nelson's running mate Randall Cobb.
It will be interesting to see how much cash the Packers will divvy up to Randall Cobb, because you can bet Cobb and his agent will use Nelson's contract as a measuring stick. Like Aaron Rogers once said, "R-E-L-A-X." Just because the Packers lost the NFC championship game brutally to the Seattle Seahawks, doesn't mean that the franchise will take a nose dive into the ground.
The Packers will always be in playoff contention as long as Rodgers is at the wheel. We can also note that Green Bay shouldn't need any motivation for next season after their NFC Championship Game breakdown.