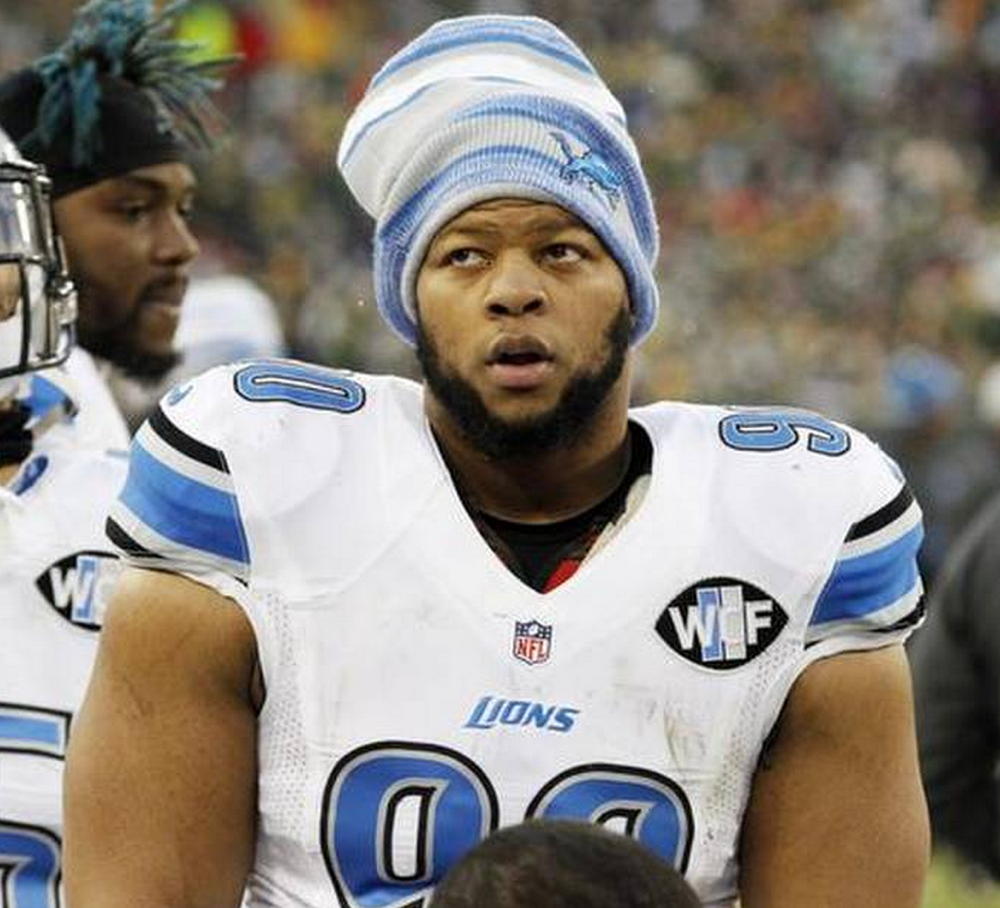 The world was watching and once again the NFL dropped the ball on properly disciplining its most notorious player, Ndamukong Suh. In NFL player news, the league suspended Suh for just one game for violating the league's policy on player safety after he intentionally stepped on NFL fantasy stud Aaron Rodgers' ankle not once, but twice.
The NFL basically put their stamp of approval on Suh's long shameful rap sheet of trying to injure helpless players long after the whistle has blown. Since coming into the league, Suh has been disciplined at least 8 times for unacceptable on-field conduct and this one game suspension is a farce. Suh has no fear of NFL's flimsy discipline, so he will go forth and act anyway he pleases.
One of Suh's most famous infractions was during a Thanksgiving game in 2012, when he kicked Matt Schaub in the groin. And let's not forget last season when he drew a $100,000 fine from the league for an illegal low block or 2011 when he was suspended for two games after he stomped on the arm of Evan Dietrich-Smith.
He's also been fined for illegal hits on Jay Cutler, Andy Dalton, Brandon Weeden and Jake Delhomme (coincidentally not the best fantasy football QBs).
The apologists and excuse makers will say that Suh was back-pedaling and the whole thing was an accident. But we've heard this tired song before, Suh's act is old and he's been caught lying when trying to injure players in the past. Suh is already appealing the decision, but it's all part of his game. He stomps and kicks players while the league shakes its finger and says tisk-tisk.