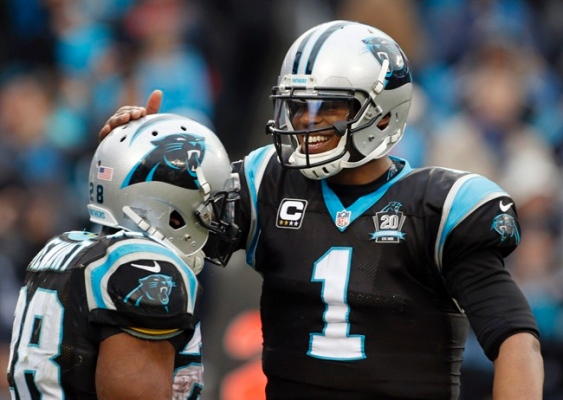 I assume Mike Smith will get the boot after this game. It's odd to me that one game in a crappy season, with the luck that the whole division is bad, could determine the employment fate of a head coach…but I get it. As an owner, it's all about the NFL trends and if you aren't 100% sure…if you're on the bubble with an employee…the last thing you see with an employee counts a lot. It's like the sad annual reviews you get in corporate jobs…all that is discussed are usually things that have occurred in the last 30-60…1-2 days. If the last thing you 'see' weighs heavily in an employment decision…then the Falcons' owner saw this game, and that has to mean Mike Smith is gone.
Along with Smith will probably go the General Manager, in my estimation. This Atlanta team never got better than that run they made a few years ago. The O-Line has been an issue for years. The RBs brought in after Michael Turner faded were poor—and Jacquizz Rodgers was a debacle that cost I don't know how many moments/games. The defensive pass rush was always snickered at by analysts. The defense in general did not improve enough…the D was making a move down the stretch, but then got ripped apart by a flawed Carolina offense in Week 17. The GM hasn't done a bad job, but this team didn't improve in a division that was filled with grace. It's probably time for a sweeping fresh start.
Smith is all but gone, and the GM is probably gone too. In my opinion, the GM has done enough based on the team's record/stretch of a few years ago, along with decent drafting the past few seasons that he should get another chance to make a run with a new head coach, but I assume a sweeping change is coming to lure a new coach.
 — Matt Ryan (29-47 for 260 yards, 0 TD/2 INT) has fully entered the 'Joe Flacco zone'. That zone is: You wish you had a better QB, but then you look around and realize there is no way to really do much better than a Ryan/Flacco/Dalton, etc. You can't trade for Aaron Rodgers. You can't draft a college prospect who is better, but you're never going to be an elite offense with Ryan either…you're stuck hoping every once in a while he gets on a hot streak, combined with a good-great defense, and you miraculously win the Super Bowl once in a lifetime (like Flacco did). You could do worse than Matt Ryan, but you're never really satisfied or fully confident with him.
Ryan had a coddled, favorable relationship with Mike Smith…and it made Ryan a fringe top-10 Fantasy QB at best the past two seasons. If the opposite of Smith is hired next (as is usually the case in coaching changes—a 180 move from the old coach), then a stifling, old-school, defensive-minded coach will make Ryan even less desirable for FF. With Julio Jones (4 rec. for 58 yards on 8 targets) on the roster, working in a dome, and playing in an easy division—they need a Gus Malzahn-type to ramp the offense. A greatest show on turf 2.0 thing…and that would be awesome for Ryan (for FF). Rumor has been the next coach could be Rex Ryan—a known QB killer, could be on the way. Not good for Ryan for FF if that happens.
Best Fantasy Football Keepers and Sleeper Picks- 
 — Kelvin Benjamin's (1 rec for 9 yards on 5 targets) last five games: 4.2 catches for 48.0 yards and 0.2 TDs on 9.4 targets per game…he caught just 43.2% of his targets down the stretch.
I'm not the only one to mention that defenses have seemed to have caught up to Benjamin…and have reeled him in. He's posted over 70 yards in a game just three times in his final 12 appearances.
A lot of experts thought that Benjamin would be one of the better NFL fantasy sleepers at the beginning of the year, and he started out strong.  I think Benjamin is fine for FF ahead, with a slight hesitation that he is a one-trick pony, and not a savvy WR that will grow. Cam throws at him no matter what, so Benjamin will FF-produce OK, but I have a sneaky suspicion that his early 2014 splash is going to be as good as we ever get–not that he'll go bad, but that the early 'splash' wasn't really a sign of things to come…it was just a 'splash'. 
 — This summer, I was hoping/thinking IDP Paul Worrilow (7 tackles, 3 solo) would hit 160-200+ tackles this season. He will finish with only 143 tackles…4th best among all linebackers.
A new season of "Play The Draft" is coming in January 2015. Look for our FFM contest and prize package to be announced soon. 'Play The Draft' website 
— I'm not sure what got into IDP DT Star Lotulelei (7 tackles, 2 sacks), but it was a welcomed sight for the Panthers…he had a career high for tackles in a game, and his first sack(s) of the season. You have to go back eight games to find seven tackles for him, before this seven tackle outburst against Atlanta. He has been a mild disappointment for the Panthers until this week. I don't think this is the start of something for the future.
 — Early contender for the #1 Dynasty Rookie Draft pick in 2015? Whomever the Falcons draft to play RB in 2015. Todd Gurley is too poetic (Georgia star goes to Atlanta), but If South Carolina RB Mike Davis goes here…watch out!
– R.C. Fischer is an NFL Draft analyst for College Football Metrics.com, and a football projections analyst for Fantasy Football Metrics.com. His group also provides player projections for Advanced Sports Logic's football software "The Machine." See "The Machine" here: The Machine via FFM