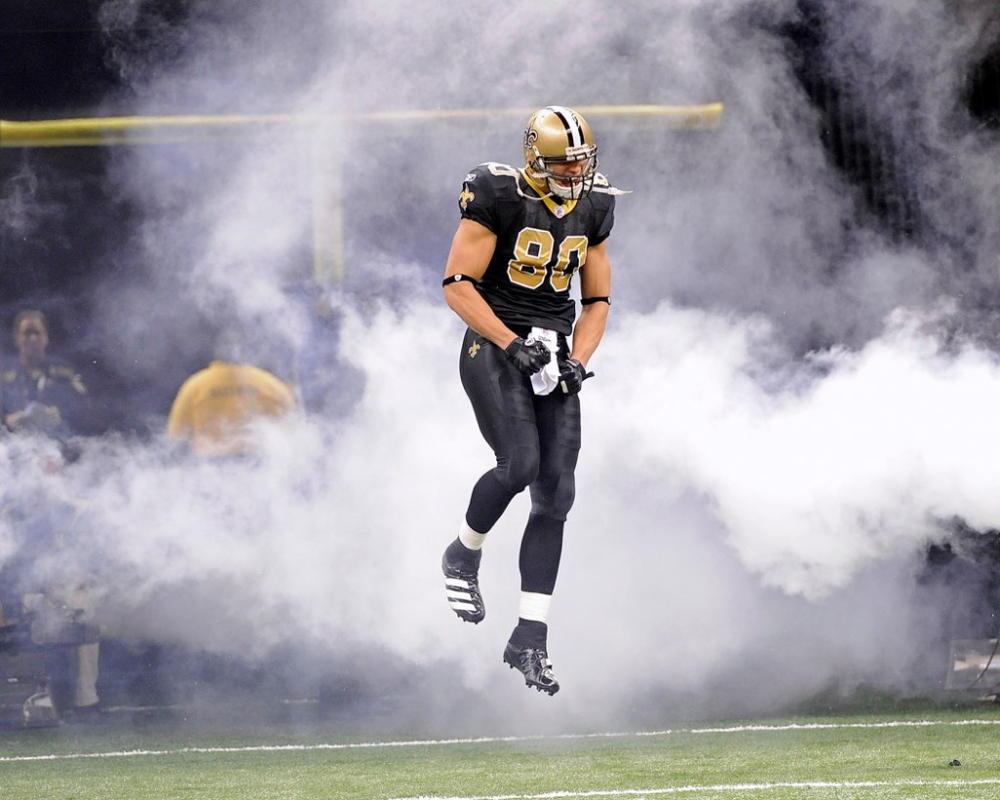 TE Fantasy Football News -
Fantasy football TE owners hoping to ride Jimmy Graham and his injured shoulder into the playoffs and beyond have been left for dead in fantasy football leagues across the country.
Many people dropped a first round draft pick on the all-star tight end who has all but disappeared since Week 10 when he blew up the 49ers with 76 receiving yards and two touchdowns.
It's been all down hill since then, as Graham has scored less than three fantasy points in 3 of his last 4 games. The New Orleans offense is usually on point this late in the season, but this year has been very different as Graham's production has vanished.
This fantasy football stud has not been living up to his name and his skid couldn't have come at a worse time for fantasy owners. It seems unfathomable that the great Drew Brees would be struggling to get this freak of an athlete the ball during the game, but that's exactly what's happening.
A maddening Week 13 road matchup against the Steelers saw fantasy TE stud Graham register ZERO CATCHES ON ZERO TARGETS. As fantasy owners know all too well, Week 13 is usually the final week of the regular fantasy season that determines who makes the playoffs and who doesn't.
Week 14 turned out to be even worse for fantasy owners as they counted on Graham to break out of his slump. Instead, they watched him collapse at home against the Carolina Panthers where he converted 11 targets into 3 catches for a whopping 25 yards and no touchdowns. Some of those were bad throws, but what really hurt were the inexcusable DROPS.
Brees has been a shell of himself these few past games too and his performance directly correlates with Graham's success. Graham has been a bright spot at the tight end position for years now and despite this painful slump, that's not likely to change any time soon. Unless fantasy owners have another top 5 tight end riding the pine, Graham needs to be started yet again in all formats against the punchless Chicago Bears.