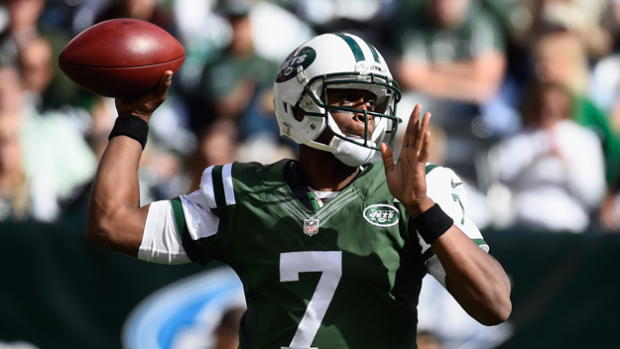 QB Fantasy Football News-
The New York Jets and Washington Redskins both hoped they had franchise quarterbacks coming into the 2014 season, but that doesn't appear to be the case for either team.
The Redskins announced that they will start Colt McCoy this week against the Colts in place of RGIII, ex-stud fantasy QB. This will be the second year in a row that RGIII has been benched for poor play. RG3 has been a shell of himself since his rookie campaign and it appears that he won't be back with the Redskins next season.
The Jets announced that Geno Smith will regain his starting job this week in place of Michael Vick who had a horrible outing during Week 12 and was benched in the 3rd quarter. Sources claim that Rex Ryan and the Jets Offensive Coordinator (Marty Mornhinweg) are in favor of starting Vick, but the Jets front office wants to go back to Smith.
What is the significance of these QB changes in D.C. and New York? For starters, RGIII and the 2012 NFL draft set the Redskins and their already dysfunctional franchise back several years. The Redskins gave up three first-round picks and a second round pick to draft RGIII as the second overall pick. Now, it looks like the battered quarterback will be headed to a new team next season.
In New York QB news, the Jets will likely continue to lose and Rex Ryan will probably be a heavily sought after Defensive Coordinator for next season. Vick is nothing more than a backup at this point, so the Jets are actually making the right decision to ride Geno for the rest of the season and see what he has left in the tank.
The QB carousel in D.C. and New York are in completely different stages. The Redskins are trying to end the season on a positive note with first-year Head Coach Jay Gruden while the Jets are trying to prepare for some inevitable coaching changes.
Follow Fantasy Focus for more QB fantasy news.