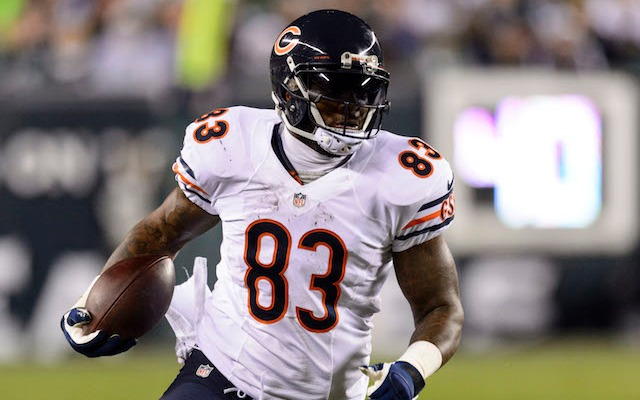 TE Fantasy Football News -
Martellus Bennett – Questionable (Night Game)
Martellus Bennett is no lock to play Sunday night against the Green Bay Packers and that is BAD NEWS for fantasy TE owners.
Bennett popped on Thursday's injury report with sore ribs and has been practicing lightly ever since. To make matters worse, ESPN reports that the Bears have activated backup tight end Blake Anned off of the practice squad.
Did the Bears activate Anned as a precaution or did they do it because they know they are holding Bennett out of the game?
Bennett says he's going to play, but that's no guarantee that he will be active in tonight's game. The Bears have been tight-lipped on Bennett's playing status on Sunday morning, so fantasy football TE owners have an uncomfortable choice to make.  
Owners can either pull the plug on Bennett for Week 10 and stick in a replacement or they can roll the dice, cross their fingers and hope that Bennett can take the field.