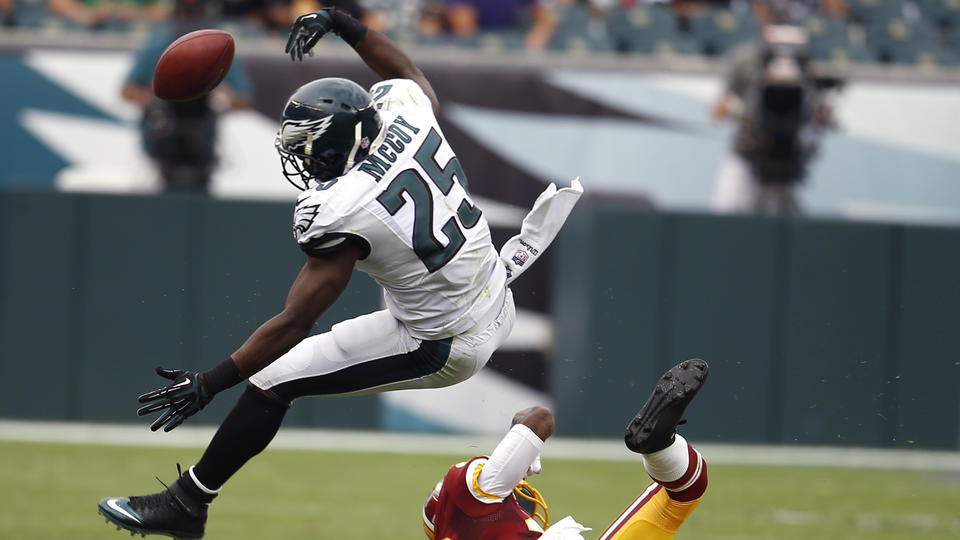 RB Fantasy News -
Before the season began and everyone prepared for their league drafts, there were many issues up for debate. Should you reach for an elite QB? How safe a pick is Gronk at TE? How long can you wait to take a WR?

Filling a roster can be tough; a delicate balance of star power and depth. There were many issues to sort out for people, but those with the first two picks in most leagues felt good about how their squads would begin. It would be some combination of Adrian Peterson and LeSean McCoy. Perhaps Jamaal Charles would sneak into the top 2 across some drafts, but no one could be faulted for grabbing AP or Shady.

Well, through the first month, owners of both RB's are stuck in no man's land.

For McCoy in particular, there are concerning trends, especially from the last two weeks, that may not resolve themselves quickly. Yesterday's display against San Francisco was a disaster for Shady and the Eagles' offense in general.
Philadelphia failed to put any points on the board as a direct result of their offense, relying on special teams and defense to remain in the game. Furthermore, fantasy RB McCoy had 17 yards on 10 carries after only managing 22 yards on 19 carries last week. He's also put up a big doughnut in the receiving game each of the the last two weeks.  Not quite the RB fantasy football stud he has been in the past.

This limited, but startling, pattern has a chance to extend out for a while. Why? First of all, the Eagles offensive line is beat up. Although Lane Johnson is scheduled to return from suspension, the Eagles line have been playing without 3/5 of their starting line.
The next two weeks feature St. Louis and the New York Giants as opponents for the Eagles. The Rams have a fierce defensive line, who will look to destroy the aforementioned O-line and stop any momentum for McCoy. The next week against the Giants presents Philadelphia with a division opponent that seems to have found answers on both sides of the ball. The bye week following that game may be just what the doctor ordered for health and morale purposes in Philadelphia.

It must be mentioned that the Eagles are still 3-1, and had a chance to win the game yesterday despite their offensive struggles. And although Shady has had two rough weeks in a row, he has a great chance to rebound against the Rams, even with their stout D. Despite their strong pedigree, the Rams have allowed over 150 rushing yards per game so far this season. It's a small sample size, but perhaps Shady just needs to break one big run to get his confidence back.

If you own McCoy, you are no doubt frustrated. This might be the week to dangle him out to others in your league to see what you could potentially get for him. If someone offers you a great deal, i.e. a top-tier RB and another solid flex player, you should consider it. However, remember that there's a chance Shady regains his form and picks up where he left off last year.
Chances are you have a solid squad around McCoy, still winning matchups and hoping that this is just a blip on the radar. In this vein, you and Chip Kelly are on the same page.
Stay tuned to ASL's RB news for the most comprehensive RB updates!