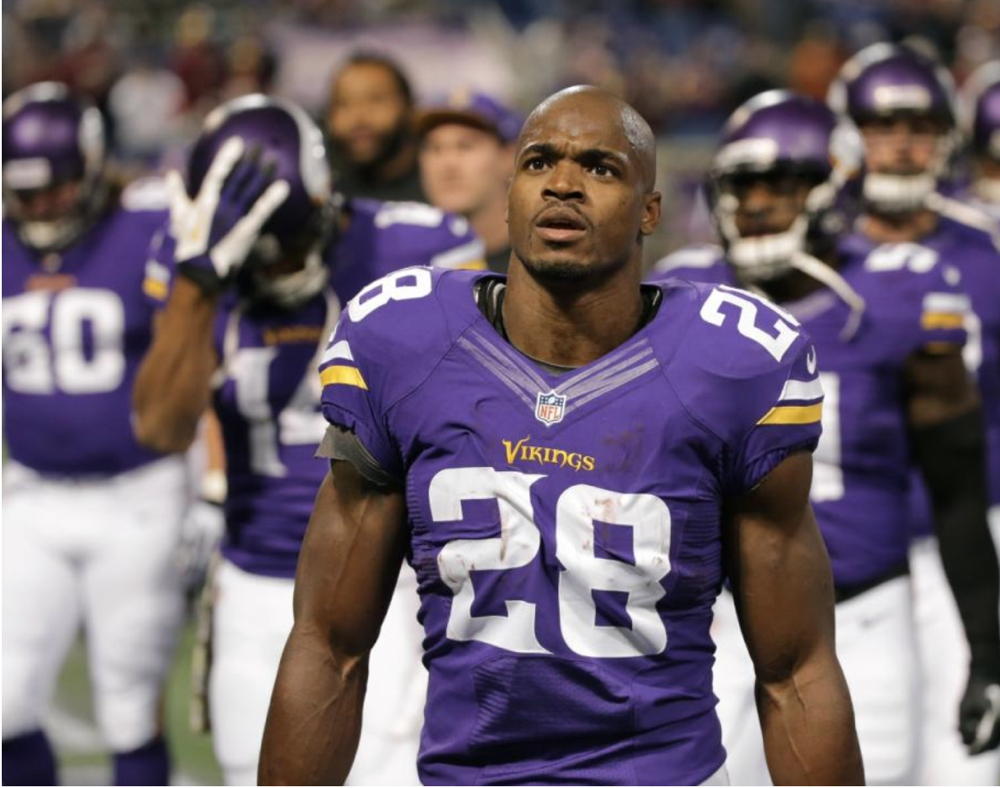 RB Fantasy Football -
The future of Adrian Peterson in Minnesota is very much up for debate right now. This is uncharted territory for the league and it's possible that Peterson is done for the season. But what we know for sure, is that he is to to have no more contact with the Vikings until his legal issues are settled.
In RB news, Peterson's first appearance in court is scheduled for October 8th and his lawyers will press the court system for a quick resolution. However, any continuance could make the process drag on much longer.
Even if everything is resolved satisfactorily, the public relations nightmare for the team and NFL will resume in full force once the trial starts.
Setting the human drama aside, Adrian Peterson fantasy owners are wondering if their first round fantasy RB draft pick is now a complete bust.
With the facts we have in front of us right now, we know that Peterson CAN NOT return until at least Week 6. So the BEST case scenario for fantasy owners is that Peterson hops out of court and is back with the team for its October 12th contest against the Lions.
Week 6 - October 12th hosting Lions
Week 7 - October 19th at Bills
Week 8 - October 26th at Buccaneers

But like we said, that's the best case scenario. There's no telling what actions (if any) the league or team will take in the meantime. There could be anything from time served to a year-long ban.

The Vikings want Peterson back, but they have already shown that they will bend to public pressure. Peterson is nothing but a fantasy liability at this point. Any fantasy production that A-P produces this year should be welcomed as an unexpected bonus.
Stay tuned to ASL's RB fantasy news for the most up to date info!