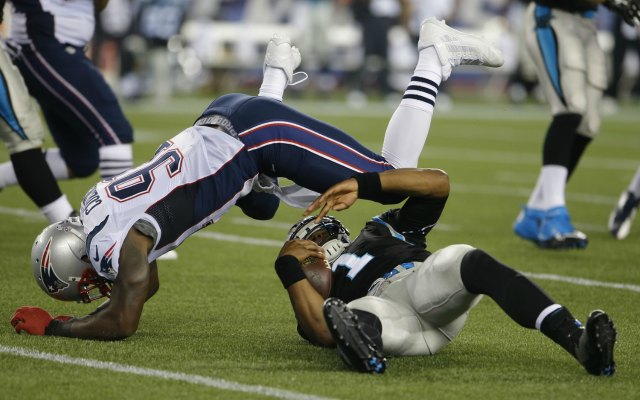 Newton NO sure thing for Week One
Fantasy Injury Updates - 
Cam Newton fantasy owners are scooping up backups left and right, as the quarterback's status for Week 1 remains in doubt. Even if Newton does play, there are valid concerns that he may not be able to finish the game.
Newton and Panthers coach Ron Rivera say that Cam is "on pace" to play, but savvy fantasy owners should already know to hope for the best and plan for the worse.
Many quarterbacks have had success gutting out rib injuries, but Newton is notorious for taking a beating with his playing style.
Owners stranded without a backup will encounter pretty slim pickings.
Derek Anderson is Newton's backup, but should NOT be anywhere close to your fantasy radar.
Some of the players likely available on your wire include the likes of Jake Locker, Ryan Fitzpatrick, E-J Manuel and Shaun Hill. When you have to grab a backup, it always makes sense to play to the backup's weakest matchup.
That makes Texans quarterback Ryan Fitzpatrick the best of the shoddy bunch because they face a Washington Redskins defense that displayed no ability to stop the pass last season.
If Cam plays, you have no choice but to plug him in – but if he can't go, roll the dice against the Skins secondary.
Stay tuned for NFL injury updates this season with Fantasy Focus for the latest developing injury updates news!