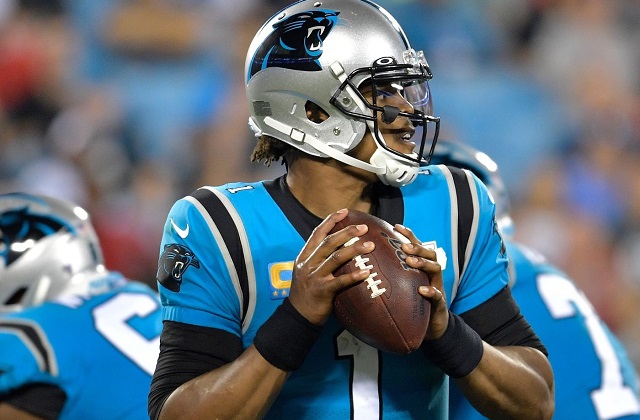 Written by Todd Lewys
04 July 2020
So, the New England Patriots - of all teams - have taken a chance on quarterback Cam Newton.
Given that the Pats signed the 2015 league MVP to a one-year contract that could cost them $7.5 million if Newton earns all the performance bonuses that were built into the contract, Belichick and company haven't really taken that big a chance on Newton.
The more important question, however, is which Cam will the Patriots be getting.
Will they be getting the former MVP and three-time Pro Bowl selection, or will they be getting a player who, despite being just 31, is past his prime due to all the injuries he's had to deal with over the past few seasons?
Good question. It all depends on whether Newton is healthy.
If he is, then there's at least the possibility that he will be physically able to perform at or near the level he did in 2015 - and in seasons where he wasn't dealing with some sort of injury.
That said, reality, is well, reality.
Newton has undergone two shoulder surgeries (to his throwing arm) and foot surgery over the past three years. That takes its toll, no matter whether you are Superman or not.
Unquestionably, his arm strength and accuracy have suffered; Newton has looked anywhere from awkward to anemic delivering the ball to receivers over the past few years.
Then there's the question of his mobility.
How is his foot, really? Will he possess the mobility and escapability that has made him such a dual threat over the course of his career? That remains to be seen.
Granted, Newton has looked good in workout videos. However, as an NFL player, workouts are one thing. You then have to progress from workouts to practise, and then from practise to pre-season games - and then, finally to full-speed regular season tilts.
In other words, no one - including Newton himself - will know if he's the Cam Newton of old, or just an old-looking shell of his former self.
There are also factors that could hold #1 back. The Pats offensive line looks like it will be so-so, and, honestly, New England's receiving corps is thin, to say the least.
True, James White and Sony Michel are wonderful running backs and threats to catch the ball out of the backfield, but they can't shoulder the offensive load. And if Newton can't evade the pass rush of opposing defenses, then it could be a long season.
If he can't stay healthy - and that's proven to be a problem in the past - then the Pats are back to Jarret Stidham and Brian Hoyer.
And if his attitude is poor - Newton's competitiveness is questionable - then all bets are off.
We can only wait and see how Cam Newton's second act unfolds in New England.