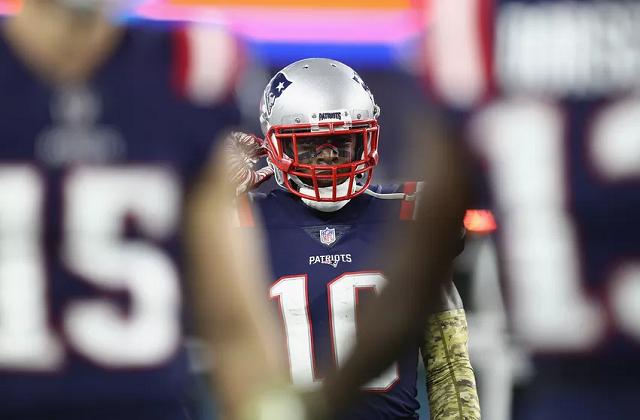 Written by John Adams
20 December 2018
Every time I write about another Josh Gordon suspension, it feels like the movie Groundhog Day with Bill Murray, where we are all forced to relive the same day over and over again.
Tragically, it comes as no surprise that Patriots wide receiver Josh Gordon shot himself in the foot again. After all, it's not the first, second or even third time he's gone off the rails leaving teammates and fantasy owners wondering what could have been.
Gordon says he is "stepping away from football to focus on his mental health." The sad reality is that he got caught breaking the NFL's substance abuse policy AGAIN and as of today, has been suspended indefinitely by the league. Gordon was playing under the terms of a conditional reinstatement, but given his past history, he had little to no chance to stay clean and finish the season.
During the last four years, Gordon has only played in ten NFL games after missing two full seasons during his first "indefinite suspension."  Gordon is only 27-years-old, but if he is forced to sit out another two years, the odds of any kind of successful comeback are miniscule.
The only thing that ever really rivaled Gordon's talent on the field, was his substance abuse issues. Now the struggling Patriots have a huge hole at their wide receiver spot just weeks before the playoffs get started.