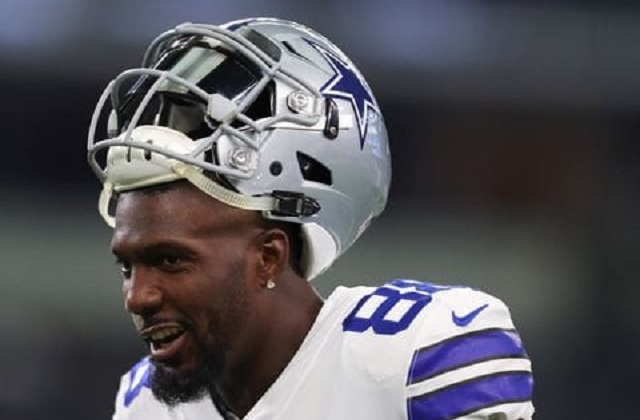 Written by Michael Morrow
08 November 2018
Shortly after Dez Bryant found a new home in New Orleans, his fantasy ownership rate spiked by more than 57% in just one afternoon across all platforms. But what does the Bryant signing really mean for owners of Bryant, Michael Thomas, and Drew Brees?
TARGETS: Dez should be getting a ton of targets going forward. Michael Thomas obviously has the most targets out of all Saints wide receivers with 79 through Week 9. The next highest? Tedd Ginn at 22 targets – he went on IR after Week 5!
QB PLAY: Dez will be playing with (hot take alert) an actual quarterback. The exit of Tony Romo and introduction of Dak Prescott negatively impacted no one more than Dez Bryant. With Romo, Bryant averaged a 62.5 percent catch rate. With Prescott, that number fell to 49.2 percent. I'm going to go out on a limb here and say that Drew Brees is a far superior Quarterback to Tony Romo, making this a match made in heaven.
RED ZONE: It gives the Saints another dangerous option in the red zone. With Thomas, Alvin Kamara, and Mark Ingram, the Saints are absolutely loaded with option within the 20. Look for Brees to exploit this advantage as he hasn't had this many dynamic options since he had Jimmy Graham, Marques Colston, and Darren Sproles in 2013.
OTHER PLAYERS: I know most people probably think that Dez will take away targets from Michael Thomas, but fear not! Prior to this past week against the Rams where busted coverage lead to Thomas getting free for a 72-yard touchdown, his longest before that was 46 yards during his rookie season. This would indicate that Thomas gets a lot of safety help over the top to prevent those big plays. The addition of Bryant should help free up Thomas!
Alvin Kamara should also see an increase in efficiency in both his rushing and receiving statistics. Forcing the defense to focus on two threats down field should help loosen up coverage at the line of scrimmage – an area where Kamara has been devastating.
Drew Brees is already having an MVP caliber season with 18 touchdowns and 1 interception all while riding a 7-game winning streak. Brees is completing 76 percent of his passes and has a rating of 120.6. Add another weapon into the mix and things could get even more ugly for teams remaining on the Saints schedule.
BETWEEN THE LINES: There were reports all year – mainly from Dez himself – that teams across the league were interested in his services. So why hold out until now? I believe that Dez was looking for the right situation where he can not only contribute, but also make a significant impact on the team. Dez only signed a one-year deal, obviously making him a free agent after this year. I've found that players on a "contract year" aren't taking plays off and perform at their best – look for Dez to do the same.