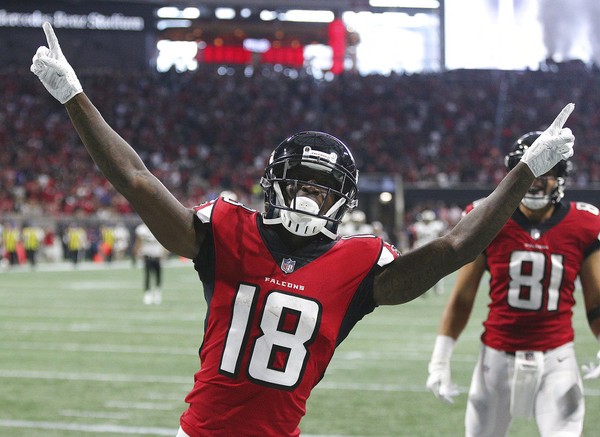 Written by AJ Schreiver
25 September 2018
RB Kenyan Drake, Miami Dolphins
This past Sunday versus the Raiders promised to be a great matchup for Drake and the sixth-ranked Miami run game, but it certainly did not pan out that way. Instead, the Dolphins exploited the Raiders' defense with some deep completions and a few trick plays that resulted in quick-strike touchdown drives with only 39 total offensive snaps. Drake was involved but his numbers were ineffective. However, through the first two weeks, Drake was in on nearly 75 percent of Miami's snaps with 25 carries and seven receptions for 136 total yards. Even though Drake hasn't quite lived up to expectations, I will KEEP him in my lineup with some favorable matchups on the road in New England and Cincinnati upcoming. 

Build the best lineups with the power of The Machine for Daily Fantasy Sports.


WR Tyler Boyd, Cincinnati Bengals

You won't see this in his fantasy stat line, but Boyd has become a favorite and reliable target for Andy Dalton. After John Ross quit on a route and A.J. Green got banged up late in Sunday's game against Caroline, Boyd may be the first target on many of the Bengals' pass plays heading into a matchup against Atlanta's quick defense. ACQUIRE Boyd as he has now averaged 20 fantasy points in each of the past two weeks and will be relied on to provide more of the same production through the season.
WR Calvin Ridley, Atlanta Falcons
I had forgotten that Ridley was even drafted by the Falcons halfway through the opening night of the season in Philly, but since being shutout in his first career game, Ridley has proven that he can be a weapon at this level with an 85 percent catch rate, 210 yards and four touchdowns. ACQUIRE Ridley, who will see great matchups against Cincinnati, Pittsburgh and Tampa Bay the next three weeks and should continue posting strong outputs.
WR Pierre Garcon, San Francisco 49ers
It is never easy losing your franchise QB, especially three weeks into a season with no quality backup options. Even with Jimmy Garoppolo, Garcon caught only seven passes for just 89 yards and zero touchdowns. If second-year backup C.J. Beathard is whom the 49ers will turn to, well, there is a not-so-pretty sample size there as well. In three games last year with Beathard, Garcon posted a meager 12-121-0 receiving line. Even if a QB such as Tom Savage or Tyrod Tayor should happen to come in, it seems as if the season is all but lost for the 49ers and their veteran wideout. CUT Garcon, who shouldn't be near your starting lineup, even with bye weeks on the horizon.


Further questions? Get at me on Twitter -- @ajsports4u_ASL -- for answers, and I may feature your player on next week's Keep, Cut, Acquire.
Never miss ASL's latest fantasy sports news. Send us an email at This email address is being protected from spambots. You need JavaScript enabled to view it. and list the sports you are interested in (NFL, NBA, MLB, NHL, EPL) to start receiving ASL's newsletter.