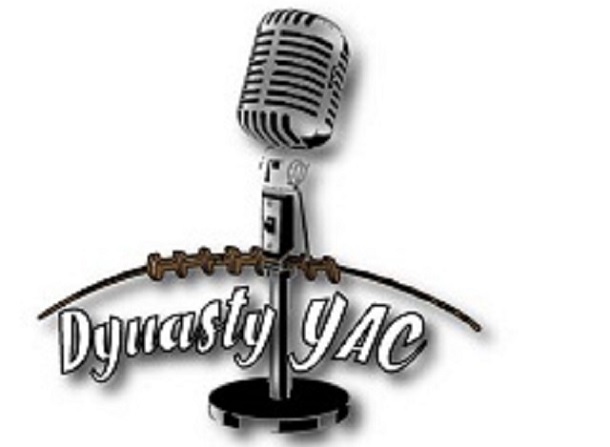 Written by Levi Andrew
18 September 2018
In this episode of Dynasty YAC, Levi (@LeviAndrewFF) and Pete (@_PeteLaw) discuss their reactions to Weeks 1 & 2, including what to do with some of the injuries that have happened. We go over some Buy and Sell on players, which leads to this question: Is Tyreek Hill the WR1 in Dynasty next year?. We hit the Devy Dive as usual and then have a little Josh Gordon talk.
Stitcher: https://www.stitcher.com/s?fid=206655&refid=stpr
Google: https://play.google.com/music/m/Iivikgxdefqstabtzf7fp5rs424?t=Dynasty_
Podbean: https://www.podbean.com/media/share/pb-afvmi-99fd68
iTunes: https://itunes.apple.com/us/podcast/dynasty-yac/id1408498232
Spotify: https://open.spotify.com/show/0kLXGj3waOi7mIwsKs7li2?si=tU3Dk49sSr6zVhKrirBLkw
Make sure you subscribe, rate and review. Please drop a 5-star rating, it really helps the podcast.
Intro/Outro music by Mugly, "Too Trashed for Love"
As always, follow me on Twitter: @LeviAndrewFF
Never miss ASL's latest fantasy sports news. Send us an email at This email address is being protected from spambots. You need JavaScript enabled to view it. and list the sports you are interested in (NFL, NBA, MLB, NHL, EPL) to start receiving ASL's newsletter.