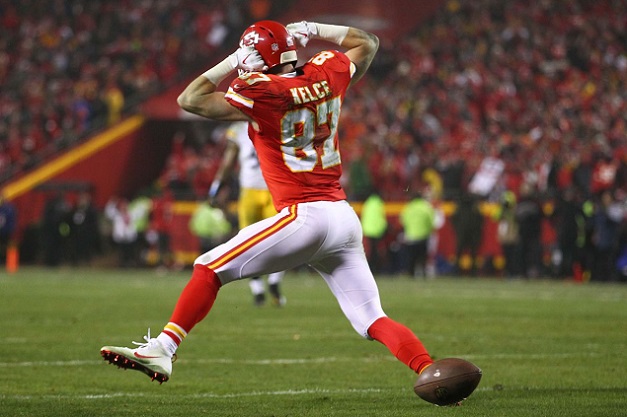 Written by Jimmy Williams
01 September 2018
Here's some food for thought: In a number of high-stakes leagues, Week 12 marks the beginning of the fantasy football playoffs, if you play in such a league, are you considering that while you draft? I mention it here because this year, we have two teams on bye that week: Kansas City Chiefs and Los Angeles Rams. Perhaps it makes no difference to you but if it does, look at all of the meaningful fantasy contributors who will not be available for the first week of your playoffs:
Kansas City Chiefs: RB Kareem Hunt; TE Travis Kelce; WR Tyreek Hill; WR Sammy Watkins; QB Patrick Mahomes; K Harrison Butker; RB Spencer Ware; the Chiefs' defense.
Of these position players, Hunt, Kelce, and Hill are going inside the top three rounds of most drafts and considered studs. By the way, how good has Tyreek Hill looked this preseason?!

To win your league, start by winning your draft. Draft Analyzer can make you a champion! New in 2018 - full sync to all leagues!


Los Angeles Rams: RB Todd Gurley; WR Brandin Cooks; WR Cooper Kupp; WR Robert Woods; QB Jared Goff; K Greg Zuerlein; the Rams' Defense.
Gurley is the top pick in many leagues. He is the No. 4 pick at worst. Cooks, Kupp and Woods are all WR3 or flex options. 
There are some heavy-hitting cornerstones in those groups. I would not dare say that you shouldn't draft them. However, if your playoffs start in Week 12 and you are counting on some Chiefs and/or Rams, you must have some quality depth. Whom are your backups? They better be good because you will be starting them instead. Keep this mind as you work through your drafts this weekend.


Never miss ASL's latest fantasy sports news. Send us an email at This email address is being protected from spambots. You need JavaScript enabled to view it. and list the sports you are interested in (NFL, NBA, MLB, NHL, EPL) to start receiving ASL's newsletter.