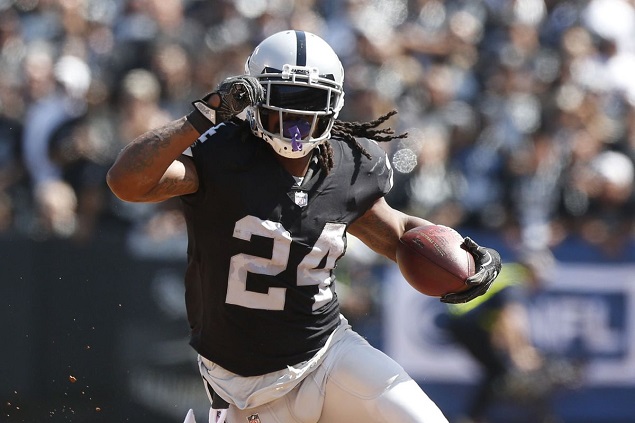 Written by Jason Ostresh
16 August 2018
Finding value throughout the draft is a key element to winning your league each year. In a high-stakes league, not making the Super Bowl amounts to a lost season and innumerable hours of wasted research and planning. You must succeed to make it worth your effort. In order to do this, you must know whom to target in each round of the draft based on what everyone else in your league is likely to do. This is where ADP comes in.
ADP, or Average Draft Position, shows you where every player has been selected on average in completed drafts. An ADP chart is available on a variety of different fantasy football sites and tends to vary from site to site. There are a couple of key things to remember about an ADP chart: First, it is impossible to see the future, but as a tool, an ADP chart provides insight into how your league mates are likely to draft. Second, you should NEVER use an ADP chart as your draft list.  This will allow other owners to know what you are thinking and will give them the opportunity to "steal" picks right out of your queue. We have all had this happen. The key to success is sticking to your draft strategy, knowing whom your competitors are targeting and knowing what players will outperform their draft spot. In other words, you must draft for value.
Things change from week to week in the preseason, and players who are great values in a draft today might not be great values next week. This can be due to a variety of factors, be it a sudden injury, a drop in usage or the fantasy community catching on that said player is indeed being undervalued. There tend to be big swings in value as draft season goes on. Through all of the overreaction, you must always be watching for the next great value. I will be targeting these five players in all of my drafts this week because all of them are virtually guaranteed to outperform their draft position.


IT'S HERE! Draft Analyzer can now sync to all fantasy leagues! Get Draft Analyzer to make yourself a champion!


RB Royce Freeman, Denver Broncos 
Freeman is one of the best value choices right now. His price has been creeping up a bit over the last week, but overall, fantasy owners have been a bit slow to embrace the rookie, not knowing exactly what he brings to the table. The main reason why Freeman is a great RB2/FLEX option is Opportunity. Yes, with the capital O. A 230-pound monster with 4.5 40-yard speed, Freeman is now nearly the ONLY option in Denver's backfield, unless you consider Devontae Booker to be something more than a change-of-pace or third-down player. Keep in mind that this offense must replace more than 360 carries from 2017 that are no longer on the roster. 360 carries! Freeman proved he can carry a heavy load in college, logging nearly 950 carries in four seasons at Oregon.
Just think of the possibilities for Freeman with at least 250 carries, a decent supporting cast around him and matchups versus some suspect AFC West defenses. Is he a lock for 1,200 yards and 8-10 scores? More? Do you think Mark Ingram will do that despite missing about 25 percent of the season? What about Rashaad Penny,* who has to deal with Seattle's horrendous offensive line and Chris Carson nipping at his heels? Freeman is commonly available long after both of those players have come off the board but will become a top-20 RB pick before the preseason ends, so steal him while you can.
*Editor's note: Penny is out for up to a month due to a broken finger that he suffered during practice Monday.
RB Marshawn Lynch, Oakland Raiders
Fantasy owners are simply not giving Lynch the respect he deserves. He is completely an afterthought now, coming off the board as RB29. There are negatives, of course. He's 32 and can barely catch a cold, never mind a football. But have no doubt that he will be the centerpiece of the run-first offense in Oaktown with head coach Jon Gruden at the helm. Are you concerned about Doug Martin? Really?
After a slow start, Marshawn got into a groove at the end of 2017 with an average of 4.69 yards per game and 99.7 total yards per game over his last six contests. Those totals put him just outside the top 10 at the position over that period of time. To recap, he was basically a top-10 back at the end of last season and is RB29 in drafts now. Lynch is guaranteed to deliver big value on draft day.
WR Sammy Watkins, Kansas City Chiefs
When you look at Watkins versus Tyreek Hill, the receiver staring opposite him, the physical differences and skill set are staggering. Speed, size, talent – Watkins clearly passes the eye test, but it's Hill who is being drafted nearly three rounds earlier!
There are concerns because Sammy is learning his third offense in three years and playing with an inexperienced quarterback. Both of these things will play to his advantage, however, as he will be asked to run nearly nothing but deep routes, where he is most dangerous. The Chiefs will also be in plenty of shootouts thanks to a defense that will have a hard time stopping anyone. Currently being drafted as WR30, Watkins will never be a better value than he is right now in 2018. At this time next year, you'll be looking at him as a top-12 wideout.
WR Robby Anderson, New York Jets 
Anderson is currently the 41st wide receiver off of draft boards on average. Clearly no one was paying attention to his numbers from 2017 when he was among the top 20 in targets, yards and touchdowns. So, why the deep discount in drafts? There has to be a catch. Unfortunately, there is as the possibility of a suspension hangs over his head, but the timeline for a resolution remains unknown. In a high-stakes league, however, Anderson is EXACTLY the type of player you target: low risk, high reward.
TE Kyle Rudolph, Minnesota Vikings
With tight ends, I typically wait until late in the draft and select someone underrated and replaceable. I don't want to risk a top-20 pick on Rob Gronkowski when I can choose a running back at that spot and take a value TE much later on. The best choice for this strategy, without a doubt, is Rudolph. He seemingly gets very little respect despite producing clear TE1 numbers, including 15 touchdowns over the past two years. He has finished as the No. 2 TE and the No. 8 TE the last two seasons. Now he has a quarterback in Kirk Cousins who targets tight ends well above the league average. Rudolph is heading for a top-five finish at his position in 2018.


Never miss ASL's latest fantasy sports news. Send us an email at This email address is being protected from spambots. You need JavaScript enabled to view it. and list the sports you are interested in (NFL, NBA, MLB, NHL, EPL) to start receiving ASL's newsletter.