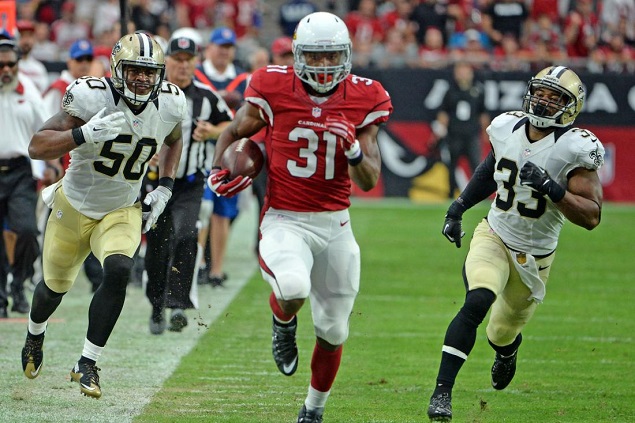 Written by Jimmy Williams
21 July 2018
No matter what kind of fantasy football league you're in, if you plan to win, you must have a solid draft strategy. Many people approach fantasy football as a hobby, an excuse to hang out with guys, a reason to get out of the house. For some, fantasy football is a job, a task that consumes your time and energy 24/7, 365. Whether you are the hobbyist or the independent contractor collecting 1099s, having a working draft strategy will make the difference between winning and losing.


To win your league, start by winning your draft. Draft Analyzer can make you a champion!


There are different strategies out there -- waiting on quaterbacks, the zero-RB strategy and, returning to a league near you, going RB-heavy early. With many NFL teams adopting a running back-by-committee approach, finding a true No. 1 running back is much harder these days. So, many owners are going back to prioritizing stud RBs. For the most part, I never stopped using that strategy. Over the years, I found it was always easier to find a decent wide receiver on waivers than it was to find a decent RB. Doesn't an RBBC approach force you to see it that way? You do not know from week to week which running back will get the majority of the carries for some teams. Coaches use platitudes such as "hot hand" or "game flow" to justify who gets the most reps.
Useful wide receivers, on the other hand, are a dime a dozen in this current pass-happy NFL. On the defensive side of the ball, most teams may have one really good cornerback, but few have two really good corners, and none have three really good corners. Most teams in the league employ a three-WR set for the majority of their offensive snaps, so you will always have a decent shot of finding a worthwhile wideout.
Unless your league's scoring rules are uniquely different, keep your draft strategy simple and load up on running backs as quickly as possible. Something like RB, RB, WR, RB in the first four rounds could be the start of your winning formula.


Never miss ASL's latest fantasy sports news. Send us an email at This email address is being protected from spambots. You need JavaScript enabled to view it. and list the sports you are interested in (NFL, NBA, MLB, NHL, EPL) to start receiving ASL's newsletter.