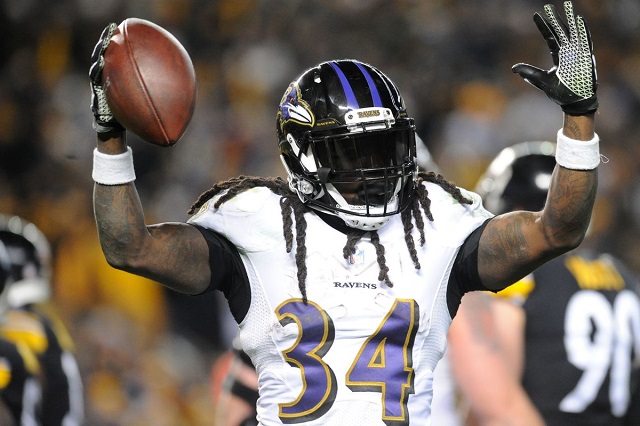 Written by Etan Mozia
14 June 2018
Dynasty league fantasy football can be an intoxicating experience. The entire emotional spectrum -- from the glorious highs to the detestable lows -- gets involved and leaves us firmly attached to this digital hodgepodge of players we call our team. Every pick, every trade, every waiver claim is personal as an owner's hopes and fears are reflected in every decision. Did it all go wrong? If so, don't fret. Back away from the cliff and read along. Getting your squad back up to snuff may take a while, but it is possible. We'll give you the As to Zs of rebuilding.
The Tear Down
The first thing that must occur in every attempted rebuild is an honest evaluation of your roster. Treat every player and draft pick as you would an asset in a stock portfolio. Look to sell high on vets nearing the end of their primes. Look at where your team finished the season before and make note of the average scores of your league's other squads. If your team finished in the bottom third of the league's average scores, accept that your rebuild should generally be viewed as a 2-3-season project, depending on league size. Look at the ages of your players and start shopping any who are likely to lose their value in a timeframe that falls short of your rebuild range. High-variance players (otherwise described as boom-or-bust players) should also be part of that consideration if they are veterans with more than 3-4 seasons of experience. The object should be to acquire the pieces necessary to construct a roster that features many consistent options as a firm base with just a few high-upside players mixed in to provide the possibility of high-scoring weeks.
Ensure Proper ROI
Before you agree to sell any assets, ensure you are receiving pieces that fit your rebuilding plan. Stay away from vets beyond their mid-20s and look to acquire young players with concrete roles. Have a keen eye for players who may be on the verge of a breakout and look to acquire their services before that breakout occurs. In the beginning stages of a rebuild, it is advisable to stay away from draft picks until you have a solid group of 3-4 young vets you can confidently build around. This will help insulate you from the bust potential of each of these picks. For reference, even a first-round draft pick has been shown to have a less than 50 percent hit rate. Keep this in mind when negotiating trades, and look to acquire picks only after you have a solid foundation for your team.
Master the Wire
Be sure to also scour the waiver wire for potential additions to your team. Savvy owners can use the wire to find bargains their league mates may not be familiar with. Examples from 2017 included Jaguars WR Keelan Cole and Ravens RB Alex Collins. Pay close attention during preseason games to find those hidden gems. However, make sure to account for context when making your weekly adds. For instance, did Player A produce only because Player B is injured? Monitoring depth charts throughout the season can also give you an edge.
Follow these tips to crush your rebuild and climb back to the top of that mountain. 

Follow on Twitter @Goal2Goalpost
Never miss ASL's latest fantasy sports news. Send us an email at This email address is being protected from spambots. You need JavaScript enabled to view it. and list the sports you are interested in (NFL, NBA, MLB, NHL, EPL) to start receiving ASL's newsletter.