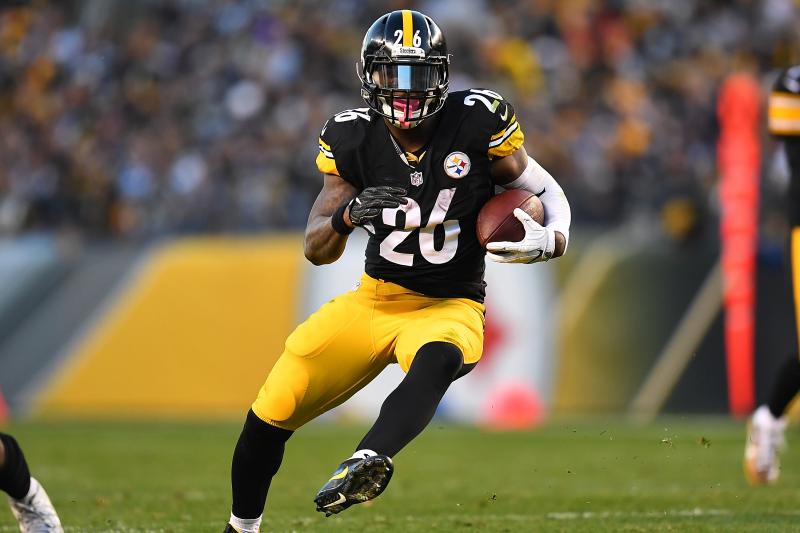 Written by John Adams
19 February 2018
There are a slew of NFL free agent running backs hitting free agency during the offseason, but only a handful of them are true difference makers. The question is will these bruisers test the market or will their current teams find a way to get the deal done? Of the top four free agent running backs, some are looking for greener pastures while some should stay put.
Le'Veon Bell, Pittsburgh Steelers
There's no question that Bell is the most explosive player in this year's free agent market. Once again, Bell was a fantasy powerhouse, finishing second in the RB rankings behind Todd Gurley. Bell packed the stat sheets with 1,291 rushing yards and 85 receptions for 655 yards, finishing out the year with 1,946 total yards. Both Bell and the Steelers have expressed a strong desire to keep him in the Steel City. Pittsburgh will likely use their franchise tag on him by March 6 if the two sides haven't yet reached an agreement, and Bell has now indicated that he will NOT hold out if tagged.
Carlos Hyde, San Francisco 49ers
Hyde is a different story from Bell altogether. Even though Hyde earned plenty of playing time with the 49ers, he has no incentive to stay in San Francisco under head coach Kyle Shanahan. Hyde is likely to take his talents to another city where he is likely to command a much higher salary. Hyde is a power runner and competent pass catcher who hauled in 59 receptions for 350 yards last season. A young quarterback would likely benefit from having his skill set and ability to power into the end zone in short-yardage situations.
Dion Lewis, New England Patriots
Let's face it: Bill Belichick doesn't play favorites when it comes to running backs, but Lewis and Rex Burkhead are hitting the free agent market during the offseason and their talents could be in high demand. Of the two running backs, Lewis is more likely to find a better deal with a new team. Lewis had the most productive year of his career, totaling 896 rushing yards and catching 32 balls for 214 yards. The rumor mill indicates that the Detroit Lions might be willing to pay Lewis the $5 million annual salary he is looking for. If Lewis does leave, that could put more pressure on New England to retain Burkhead.
Rex Burkhead, New England Patriots
After four frustrating seasons in Cincinnati, Burkhead had a bit of a coming out party with the Patriots in 2017. It wasn't his 264 rushing yards or his 30 receptions for 254 yards that turned heads; it was the fact that he scored five rushing touchdowns and caught three more. The fact of the matter is that despite his injury problems, Burkhead is a great fit for the Patriots rotating backfield. The Pats aren't likely to pay Lewis the money he wants, which leaves Burkhead with a good chance to stay in New England.


Never miss ASL's latest fantasy sports news. Send us an email at newsletter@advancedsportslogic.com and list the sports you are interested in (NFL, NBA, MLB, NHL, EPL) to start receiving ASL's newsletter.