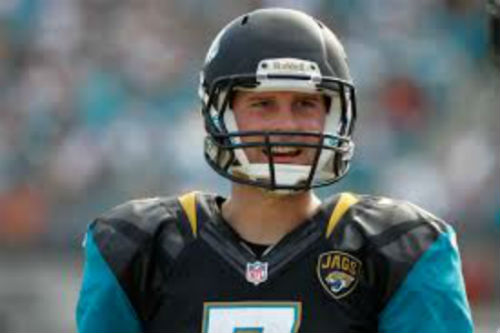 Written by Daniel Brown
17 August 2017
The preseason is when mostly backups or rookies are getting the bulk of the snaps. It's also a time when gross over reactions occur and we fall in love with a performance that impacts our fantasy decisions (I was guilty last year of jumping all over Mack Brown – RB – Washington Redskins … got him in most of my Dynasty Leagues …. didn't work out so well …).
Quarterbacks:
Trevone Boykin (QB) Seattle Seahawks: Boykin had a game. 12 of 15 for 189 yards including 1 TD and an interception. Boy, the accuracy. I should pick him as a late round flyer. Ah no. No you shouldn't. You will need that spot on your bench. It's a decent stat line, including 4 rushes for 31 yards and a touchdown, but against backup defensive players in a fairly vanilla scheme. I think he has some upside, but Russell Wilson isn't going anywhere this year. Now IF Wilson goes down, perhaps you could consider going after Boykin … but only if Wilson is injured.
Chad Henne (QB) Jacksonville Jaguars: Henne to me has always seemed like fantasy fool's gold. He had some performances that made you think you could trust him … and then he would fall in a heap. Well in week 1 of the pre-season he looked good completing 5 of 6 passes for 139 yards and a TD (97 of the 139 yards right there). Could there be a QB controversy in Jacksonville … maybe … not yet … but maybe. If Bortles struggles there's a chance they turn it over to Henne … but I think there are probably better options that will be available.
Wide Receivers:
Kenny Galloday (WR) Detroit Lions: A great stat line! 2 TDs, 3 catches for 53 yards. Pick him early he is going to be the next Calvin Johnson, or maybe just the next Michael Thomas from the Saints. One can hope for either of these things … chances are he won't be but he sure did have a good game last week. He might be one to keep on speed dial if things change in a hurry in Detroit, but don't go reaching for him based on this performance… at least not yet.
Damiere Byrd (WR) Carolina Panthers: Entering his second season Byrd has NFL statistics that read 1 game – 1 catch for 16 yards. Last week against Houston (backups) he recorded 4 catches for 2 TDs and 98 yards. This included a 50 yard touchdown reception. Sure this is impressive and looks great as a stat line … but I don't think this moves his fantasy needle.
Running Backs:
Andre Ellington (RB) Arizona Cardinals: Ellington has moved back and forth this offseason between RB and WR on the Cardinals roster. If what Head Coach Bruce Arians said is true about his receiving corp, then the fact that Ellington appears to be buried down the running back chart means he didn't fair too well at WR. Last week though he had 4 catches for 31 yards to go with 7 rushes for 20 yards. Not an exceptional stat line, but don't be fooled into thinking that Ellington is one play away from fantasy relevance … he's not. He looked good for a New York minute back in 2014 when he started 12 games … but in all honesty he will need to do a lot better to even make this roster.
Corey Grant (RB) Jacksonville Jaguars: Grant had a solid game last week punctuated by a 79 yard touchdown run. He finished with just 8 carries for 120 yards and that touchdown. He is currently listed as the 4th running back behind Fournette, TJ Yeldon and Chris Ivory. He will be lucky to make the Jags roster and he certainly shouldn't be on your fantasy roster this year.
Tight Ends:
Cody Hollister (TE) New England Patriots: Patriots nation we have a new compliment to Rob Gronkowski! Well maybe. Hollister had a strong game against Jacksonville, recording 7 catches for 116 yards. While he is currently listed as either a WR or a TE, it probably doesn't matter for now because he is going to be a long way down the depth chart and may not make the roster. A couple more solid receiving performances though and he may sneak in, or perhaps end up on a practice squad.
Clive Walford (TE) Oakland Raiders: Walford is an interesting player in Oakland. He appears to be their 3rd string TE but will likely see some action in 2 TE sets and he has ability, just doesn't seem to be able to take it to the next level. Last week he caught 3 passes for 44 yards and while that's not an overly impressive stat line, it was the 3th most yards for a TE. He shouldn't be on your redraft radar, and in dynasty leagues he probably doesn't hold much value unless you have very deep rosters, however there is something about Walford that is like that shiny rock you see at the bottom of the river and you think that it just might be the gold you were searching for…for now though the search continues.