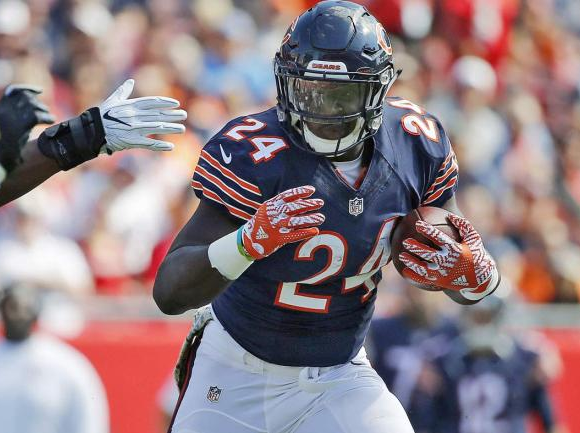 Football Stat Manna is a project that drops statistical nuggets from the world of pro and college football. We find numbers, data, or trends that are odd or surprising, and we drop them randomly throughout the day on Twitter and Facebook.
Here are the five most viewed and shared football stats from Football Stat Manna last week:
5) Robby Anderson caught 4 or more passes in a game in four of his last 5 games in 2016
4) Kelvin Benjamin has one 100+ yard game in his last 20 games played (2014-16)
3) Curtis Samuel 2016…97 carries, 7.9 yards per carry (5th best YPC in the NCAA)
2) Jameis Winston's TD passes to TEs his first two seasons: 9 (2015), 10 (2016)
1) 2016 rookies Jordan Howard and Ezekiel Elliott both ran for 100+ yards in a game seven times.
Follow Football Stat Manna: Twitter @FtballStatManna or on Facebook