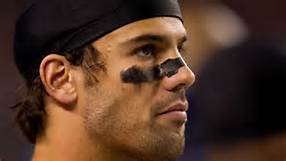 Written by Daniel Brown
13 July 2017
NFL transactions happen almost weekly, often daily with players being signed, traded, cut or placed on IR (or similar). This week ASL's Daniel Brown looks at five transactions that occurred recently that didn't necessarily grab headlines as some signings early in free agency did, but might have an impact on your drafting strategy when looking at specific teams and situations.
Under the radar transactions:
# 5 – Tony McDaniel (DT) to the Saints: This move might have you wondering why it is important in a standard league, however often defensive moves impact the offense, not just of their own teams, but also the other teams in the division and the team that they left. In this case Tony McDaniel isn't the biggest free agent name this offseason but this move will have implications on the Seahawks, who have lost a solid DT and while they do have others who can step in, this weakens their depth at the position and could result in opposition offenses staying on the field longer. Also it moves McDaniel onto a defense that has been getting better but has still struggled to get to the QB and McDaniel has the ability to be disruptive and cause some sacks and potential turnovers which would benefit this potent offense with Drew Brees. Finally there will be some impact to the offenses of both the NFC West and the NFC South as a result of this move. Not a huge game-changer, but there are some impacts and ripple effects associated with this move.
#4 – Greg Robinson (OT) to the Lions: Robinson didn't work out in Los Angeles with the Rams and so was traded this offseason to the Lions. Matthew Stafford could benefit the most here as he has another protection piece that if he fits in and does well will afford Stafford more time with the ball, in addition Robinson could assist in opening up running lanes for the talented backs on the Lions roster, who exactly will be the beneficiary of this is to be determined during training camp and pre-season. This is all predicated on Robinson being more of a factor that the coaching staff felt he was in Los Angeles. If he slots in and produces, we see an uptick across this board for the Lions offensive players, particularly Stafford.
# 3 – Christine Michael (RB) cut by Indianapolis: This move has far bigger ramifications in the dynasty league circles than in the re-draft leagues, however it probably spells the end of Michael unless Green Bay wants to bring him back for depth. Expect him to sign on with a practice squad and hope for an opportunity down the road, but we wouldn't be keeping an eye on him in any format. In addition there is a flow on effect for both Frank Gore, Robert Turbin and even Marlon Mack (the rookie they drafted in the 4th round) as there is no longer a threat from Michael for competition for carries.
# 2 - Marquess Wilson (WR) signed by New York Jets: He has been plagued by injuries over his NFL career and didn't return to Chicago (where he was drafted in the 7th round of the 2013 draft). Wilson has speed and he has youth on his side, however his inability to play all 16 games (note that in his 4 seasons in Chicago he didn't play all 16 in any season, the most being 11 in 2015), is a big flag for potentially drafting him late in your drafts as a flyer pick, but if he can capture some of the form that he showed during the 2015 season, he is one that could surprise. He goes to the Jets where they lost both established WRs in Brandon Marshall and Eric Decker, but have also added a lot of younger receivers who Wilson will need to compete with, including rookie ArDarius Stewart this year in the 3rd round, however none are particularly established and so there is a chance that Wilson could move up the depth chart and be a factor as the training camp and pre-season comes up. Considering the Jets could be playing from behind in a number of games, Wilson would be a great candidate for garbage time touchdowns should he emerge from a rather congested but inexperienced WR group.
#1 – Eric Decker (WR) signed by the Tennessee Titans: Decker leaving the New York Jets wasn't a huge surprise, until Brandon Marshall decided to sign with the New York Giants, and then it seemed like the Jets would bring Decker back to provide that veteran leadership for a young group of receivers. This didn't happen and Tennessee snapped him up. Decker will compete with Rishard Matthews and rookie Corey Davis (selected in the 1st round of this year's draft) to be the #1 receiver, however it won't matter who is the official #1, because Tennessee looks primed on offense to put up big numbers with investment in the running and passing game over the past few years. We love the Decker move and think he could end up being the big winner from a fantasy perspective moving on from the Jets (with a questionable QB situation) to the Titans (where Mariota is continuing to develop and improve).
| | |
| --- | --- |
|   | Daniel Brown is a sports fanatic. Growing up in Australia, he followed English Premier League soccer, NFL, NBA and many other sports. Since relocating to the US over 12 years ago, Daniel has been heavily involved in fantasy football including Dynasty Leagues, Re-draft and Daily Fantasy. The NFL Draft and Fantasy Football are his passion and devotion. You can follow Daniel on Twitter @brownsnake76 for sports comments and general musings, or hit him up with your fantasy questions! When not talking, writing or researching fantasy sports, he comes up with t-shirt designs, check out some offerings here |