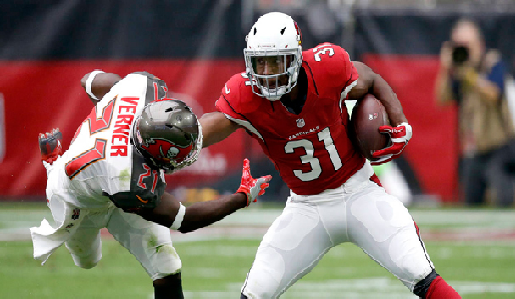 Written by Levi Andrew
12 July 2017
When you don't know what to do don't be afraid to ask ASL. We'll try and help get you the knowledge you need to know. Just send your question to This email address is being protected from spambots. You need JavaScript enabled to view it.
Q) Why aren't there any stats that back up the Michael Thomas selection? Cooks Over him?
-Mike
A) Well, honestly this is a GREAT question. How do you argue against a guy who caught 92 balls for 1300 yards and 9 TD's last year statistically? Throw in the fact that this guy now has taken on the #1 role in one of the most explosive offenses in the NFL. Here's how can you argue against him.
Let's start by again defining him as a "bust". Keep in mind that I still believe he will be a starter on your fantasy team, but that he will be a bust in the sense that there will be more than a dozen WRs who out-produce him.  My reasoning starts with the scouting call of one R.C. Fisher of www.fantasyfootballmetrics.com who I believe in completely. From square one R.C., pegged Thomas as a guy who can produce "ok" at the NFL level, but would not be a guy who could go out and dictate coverage.  You can see this throughout his college career where over 28 games as a starter with heavy involvement he only managed two games with 100+ receiving yards. In college, he simply looked "average" on tape when covered by a team's top guy. 
Fast forward to his NFL debut and the numbers are real flashy. However, again I believe this is because Cooks, a true NFL #1 WR, drew both the top corner, and in many cases safety help. If you look at games where Cooks might not have drawn top coverage, but the team had two elite corners or where he spent some time against a top corner you will see some scary stats:
Denver: 4 catches 40 yards
Sea: 6 catches 63 yards
NYG: 4 catches 56 yards
It's only 3 games, but when you see those few teams where he had some matchups against good corners it is pretty frightening. I believe the loss of Cooks is going to do more damage to the Saints's offense than most people expect. Given how poor he has been against good coverage and #1 coverage dating back to college I expect a regression from his last years stats to fall to a WR#2. That is not worth a high second or late first round pick.  When you pass on him for someone like AJ Green you are just putting money in the "safety" bank.  When it wins you your league thank R.C. of fantasyfootballmetrics for uncovering this one before me.
- Joshua Rabbit
Q) Hey Levi, Stop with the David Johnson talk dudes he is a stud and played against stacked boxes all year and over performed. How can you say he will be a Bust considering all of that?
- Jerry
A) Well Jerry, I said he would finish outside the top 5 making him a bust. Now let's look at how you said he played against stacked boxes all the time last year. David Johnson only faced a stacked box, meaning playing against 8 or more defenders in the box, outside the red zone on 18.4% of plays. So, your metric on that isn't correct. That's also due to the Cardinals running out of a 3-wide set 52.1% of the time.
Once defenses study tape and see this, I foresee most defenses putting an extra safety or linebacker to watch DJ on more than 18% of plays bringing his numbers down. That's why I expect he will finish out of the top 5 making him a bust being drafted at #1. He will finish nowhere near his 2,100+ yards from scrimmage.
Hope this helps you on your plan of drafting David Johnson this year.
-Levi
You can always find me on Twitter @LeviAndrewFF
Send ASL your fantasy questions to This email address is being protected from spambots. You need JavaScript enabled to view it.