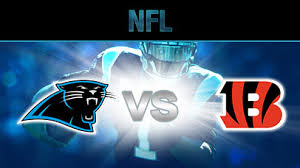 Written by Chad Samuels
27 June 2017
MFL's ADP for rookie only drafts have RB Christian McCaffrey ahead of  RB Joe Mixon. At the time of this writing with results from 79 drafts McCaffrey has an average draft position of 2.98 to Mixon's 3.98. This is a clear win for McCaffery. Does the drafting community have it correct?    
Christian McCaffrey
McCaffrey has NFL pedigree in his favor. He is the son of NFL wide receiver Ed McCaffrey. Ed recorded 565 receptions over his twelve year career and made a living making the tough catches over the middle. He will have a valuable resource to help him in his NFL development. Christian also has top ten draft status. Notable NFL bust at running back, Trent Richardson (number three overall) played four seasons in the NFL and had a second opportunity with the Indianapolis Colts. While entirely different backs, Trent shows that through draft pedigree alone McCaffrey will get an opportunity to play and should see a second contract somewhere in the NFL. What is concerning is McCaffrey's size. At the NFL combine he weighed in at 202 lbs. With starting running backs weighing in at 220 lbs or more it is difficult seeing him filling the workhorse role for the Carolina Panthers. Let me be clear McCaffrey can fill that workhorse role it just is not likely. LeSean McCoy is 208 lbs and a darn good running back in the NFL. McCoy is the outlier when it comes to production and size not the norm. Jonathan Stewart has the size (240 lbs) and the experience to fill the workhorse role in Carolina. He also is not going to give it up without competition. Stewart is 30 and he could see a reduced role in the Panthers offense but he will not be gone completely. As an experienced veteran he will fight for snaps in season. This lowers McCaffreys upside for production. His weight gives him a disadvantage in winning the workhorse role for the Panthers.
McCaffrey strength is catching the ball. His 6.57 second three cone drill is dynamic showing off his ability to break and cut. His 4.48 40 yard dash time while top five in this combine for running backs. If you adjust his speed for his size, then his 40 time is rather pedestrian. He ran and caught the ball well at the combine. He is an option to split outside to create mismatches on defense. But there is a downside. The Panthers also selected Curtis Samuel in the second round (number 40 overall) Curtis is a running back from Ohio State who converted to wide receiver in order to be drafted. He is fast with a 4.31 40 yard dash time  His shuttle was one of the worst in Indianapolis at 7.09 seconds. We can expect Samuel to take snaps from the slot position which should limit how often the Panthers split McCaffrey out on passing downs in three wide receiver sets.  The good news is it might take a season or two for Samuel to get up to speed with the position change which buys McCaffrey some time in production.
There are some positives to Christian McCaffrey's profile but there are also some things that limit his upside. They are concerning and I would hesitate drafting him at the 1.3 rookie spot. If drafted at 1.3, I can see scenarios where his value is as high as it gets right now . If you were to trade him later there is the significant risk that you will not be able to get as much back for him as you paid to move up to the 1.3 to get him. The question then is "Is there any rookie prospect that has the upside and growth potential to wrest the 1.3 rookie selection from him?"
Joe Mixon
Joe MIxon was productive out of Oklahoma where he split time with fellow running back Samaje Perine. Over the last two years Mixon amassed just over 2000 yards rushing despite the timeshare. His average per carry was 6.7 yards in 2015 and 6.8 yards in 2016. He was the primary receiving back with the Sooners and coupled with his 228 lb weigh in at his pro day, he has a solid chance to be a three down back. Joe Mixon was not invited to the NFL combine in Indianapolis. He had one shot only to test at his pro day and he nailed it. Despite being 26 lbs heavier than McCaffrey, he ran a 4.43 forty yard dash although his official time was logged as a 4.5. He also logged an official 7.1 second three cone drill which is acceptable for his size. Finally Mixon was a 5 star recruit out of Freedom High School in Oakley CA. Mixon has the metrics to be a top running back drafted and is worthy of the 1.3 rookie selection.
The biggest drawback to Mixon's draft profile is his off the field concerns. And it did cost him money in real life. By now it is common knowledge the Mixon punched out Amelia Molitor. It absolutely was wrong. Whether we feel he was punished enough for his transgression, the reality is the event is now over and done. What matters is will he do it again? We can never know for sure but I am willing to bet that the Bengals and Marvin Lewis will put enough structure around him to keep him out of trouble. If you are going to bet on risk I would rather bet of the behavior risk than the substance abuse risk. Addictions have a way of getting a hold of someone and not letting go. If Joe had drug issues in college I would tell everyone to avoid him. Luckily that is not Joe's issue. Despite his character flaw Mixon is draftable. Finally when assessing this off the field risk we need to detach our emotions as much as we can. Unlike real NFL teams there will not be public push back that will cost our franchise money, if we select a player like Joe Mixon or quarterback Mike Vick for our dynasty rosters. We may despise the behavior, but we need to honestly ask ourselves how much production will we get and for how long? There is no way to know for sure that Joe Mixon will stay out of trouble. If I had to place my best guess, I think he will have some bumps in the road but that he will avoid a major suspension and stick in the NFL. With his measurables, it's worth taking a risk.
You also need to consider Mixon's landing spot. Joe Mixon was drafted by the Cincinnati Bengals in the second round of the NFL draft at 48 overall. Pre draft there was talk about Mixon possibly going undrafted. Since the Bengals took such a high risk on him means they are a believer in his skills and they think the reward of Mixon's production outweighs the risk he presents at that draft spot. The Bengals do have two other productive running backs on their roster in Giovani Bernard and Jeremy Hill. Both Bernard and Hill were second round picks. This begs the question what is Joe Mixon's path to fantasy production. First Mixon is more talented than either of the other running backs. NFL Network draft scout and analyst Mike Mayok had this to say about Mixon. "But if you want to hear about the football player, I'll tell you what he is. The football player is a top-15 pick in any draft. … What I'm trying to say is he's pretty darn special as a football player."
Next  on November 20th 2016 Giovani Bernard tore an ACL and did not finish the season. Current reports say Bernard is healing nicely. Even with this news Bernard is projected to miss the first couple games of the 2017 season. This leaves an opening for Mixon to fill his role for the beginning of the season. It would not be unlikely for Mixon to at the very least seize this role from Bernard. Second even with Bernard missing the last six weeks of the season, Hill was not able to take advantage of his own opportunities. A late season knee injury kept him to 222 carries which has been his career average. His average per carry was 3.8 yards for the season. Ideally you want to see an effective running back average four or more yards. To me this means Jeremy Hill's job is not safe. When Mixon showcases his talents as a football player, I expect him to wrest the workhorse running back job away from Hill. It may not happen immediately, but it will happen. This scenario would leave Mixon as the primary back of the Cincinnati Bengals. This scenario is not impossible. It is also more likely than McCaffrey winning a three down job in Carolina..
Conclusion
In the end, I think there are several reasons to believe Christian McCaffrey is currently overvalued. I also believe there are several reasons why Joe Mixon is undervalued. If you take each in a vacuum it doesn't affect much but when you look at the big picture I think it is enough for Mixon to be drafted at 1.3 over McCaffrey. When drafting you want to see potential for growth in value. I think Mixon offers that upside where McCaffrey's value stays stagnant at best. You can try to capitalize on the ADP and grab Mixon at 1.4. But for one draft spot it is risky and you may lose him. Draft him at 1.3 instead.