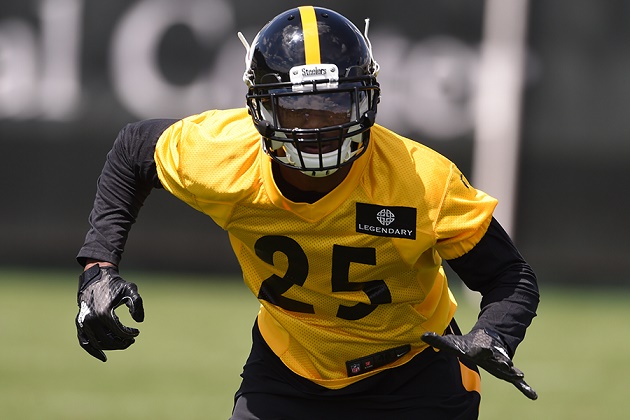 Is the key to success for the Pittsburgh Steelers greater man coverage? Well, that is what the team seems to believe. Or at the very least, that is what they have been hinting at. It is difficult to imagine that speculation over the Steelers' new strategy in the second half of 2017 will have much impact on future sportsbook odds for NFL games.
But, Betting Odds have been drastically altered over far smaller occurrences. The Steelers' performance in the previous season's AFC Championship game was lacking. They weren't terrible per say. But they definitely lacked that added spark that creates champions in the NFL.
The Team's defense couldn't stand up to Tom Brady. And Coach Mike Tomlin immediately found that he was fielding a lot of questions about the Steelers' future plans and whether they would have the secondary play more man coverage in the coming months. 
Defensive Coordinator Keith Butler wasn't willing to confirm or deny any speculative talk. And Cornerback Artie Burns initially tried to follow this line in interviews. But it wasn't long before the Cornerback gave in and confirmed what everyone expected.
The Steelers are looking to deliver more man in the second half of the year because that is how Super Bowls are won, or at least that is what Burns seems to believe. According to the athlete, every team that has taken Super Bowl success home in recent times has been able to play man and if the Steelers want to join the ranks of the New England Patriots, they must conform to this system.
No one can deny the fact that the Steelers should have exerted more pressure on the enemy's quarterback and provided more outside coverage, especially down the field; but they seemed unable to see the answers to all their problems during their 36-17 loss at the AFC title match. 
They practically stood back and watched as Brady became the first player in his position to win five Super Bowls. 
To be fair, Burns is hardly an expert on what the Steelers should and shouldn't do. After all, the athlete has only been with Pittsburgh for one season. Burns was drafted from Miami just last year.
The first-round draft pick has a long way to go before fans can begin cheering his name. After all, his first season started out very slowly. It didn't help that a quadriceps injury left him sidelined from the preseason.
In his defense, when Burns finally got his time to shine, he turned out to be a very crucial addition to the Steelers' defense. By playoff time, Burns was a worthwhile component in the Steelers machine.
With three interceptions and 64 tackles, Burns might have had an even more impressive season than linebacker Ryan Shazier; though, there is definitely room for improvement. And the athlete has admitted that he has been working to improve his game.
The offseason saw him add five pounds of muscle to his body. Burns believes that he wasn't quite ready for the rigors of playing on a team like the Steelers when he first arrived in the previous year. But now, he seems certain that he has the physical strength and mental acuity to make a difference on the field.