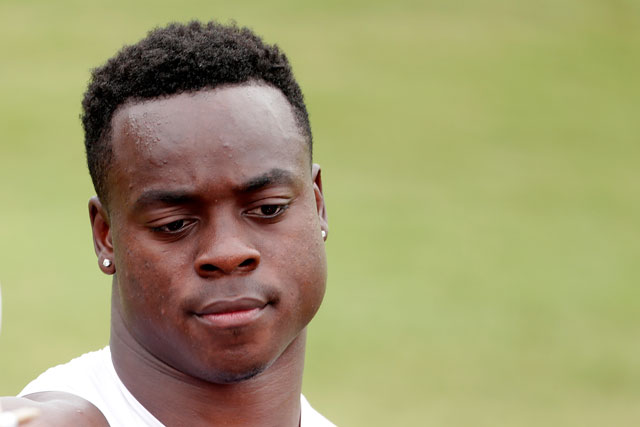 Written by Levi Andrew
08 June 2017
To ask ASL your fantasy sports questions simply send an email to This email address is being protected from spambots. You need JavaScript enabled to view it.. Here are this week's questions and answers.
What is the fantasy impact of the Chiefs releasing Maclin and the Jets releasing Decker?
Q) Dear ASL, With the recent releases of Jeremy Maclin and Eric Decker, where do you think those two WR's land? Also, what WR's benefits more from them being released, Quincy Enunwa or Tyreek Hill? Thanks, Jerry
A) Hi Jerry, Weren't both those releases shockers?!?!?!?!? I was most surprised by the Maclin one. But on to your questions.
First part where they land. I think Maclin will most likely end up in Buffalo. McCoy and he are boys from there rookie year together. Also, Tyrod is on the push for him. Which would be a horrible thing for Zay Jones immediate impact. But Maclin left Buffalo Wednesday with no contract, now he's off to the Ravens. Which is where I think Decker ends up. Decker would make a great WR for Flacco. Red zone threat. Ravens have injuries at TE. Maclin fits the mold of Perriman.
But in the end Both WR's are coming off injury ridden seasons and still must show they are healthy and not want a huge contract. They both will have jobs by training camp.
Now to your second part of the question. The Jets feel to be tanking. I don't foresee Enunwa doing much beyond low end WR2, high end WR3 numbers. They have zero starting caliber QBs on their roster right now.
Tyreek Hill is interesting. He had a breakout season last year. Staring in week 8 he ha 5/98/1 receiving. Week 10-13 he blew up. Then Maclin came back from injury in week 14, he finished week 14-17 with 11 catches, 112 yards, 1 TD. But his rushing blew up more than it had all season. He finished the last 4 weeks with 11 attempts, 182 yards, and 2 TDs. So, as you can see he did way better receiving with Maclin off the field. Which leads him being a low end WR1 high end WR2 for me. I would hamper expectations till training camp to see what they are doing in Kansas City.
Thanks, Levi Andrew
What do I do with my 1.11 pick in my dynasty draft?
Q) Hi ASL, I have a Dynasty question for my rookie draft. I'm sitting at 1.11 and have done a massive amount of mock drafts and don't like any players I end up with. I have Gronk and want O.J. Howard to have on my taxi squad but he is gone by the time it's my pick. What should I do? Thanks in advance (funny pun). -Evan
A) Hi Evan, In my opinion I would try and trade back for a couple second round picks. Maybe a player and a 2nd this year. But if someone has two 2nds I try for that. I don't know how your sitting at running back but there are quite a few options in the 2nd round for some good RBs and WRs. Even TEs. I'm going to follow along with your puniness and say Evan Engram. He may not make a huge impact this year, but next year he very well could. Or go David Njoku. Amazing player with more upside Then both Howard and Engram.
Best bet though is to try and trade back for more picks. Both this year and even next. You could also use Draft Analyzer; it's a great tool and works amazing. I use it myself. Love the way it helps take everything into account.
Thanks, Levi Andrew
Who will be the Chiefs #1 receiver?
Q) Hi ASL, I was wondering whether you think Tyreek Hill is a number 1 receiver now that Maclin is no longer there and what that means for his fantasy prospects? – John
A) Hi John – thanks for your question – Tyreek Hill is certainly getting a lot of buzz at the moment in the fantasy community fueled by both his performance last year and the fact Maclin is no longer there. I am not quite as bullish on him this year as I am about his prospects in the next 2-5 years. I suspect that when Patrick Mahomes takes over the reigns he will threaten defenses down the field and that is a big plus for a guy like Hill. I do like the addition of Kareem Hunt to the running game, this might actually open up more opportunities for Hill due to the need to account for the running game even more than in prior year. Will he be a number 1, probably for the Chiefs, but I don't think that makes much of a difference to his redraft value. I like him in dynasty but his value has likely already increased if you are looking to trade for him.
Thanks, Levi Andrew
 Follow me on Twitter @LeviAndrewFF